In October of 2013, in Mahopac, N.Y., a Mahopac woman was indicted on eight felony charges for allegedly scamming nearly $30,000 in Medicaid benefits, despite being employed, owning millions in real estate, and having hundreds of thousands of dollars in the bank.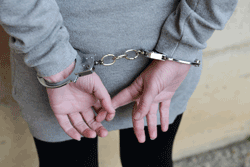 Acting State Welfare Inspector General Catherine Leahy Scott said Elizabeth Makaj, 44, applied for and received $29,310 in Medicaid benefits in New York City between 2005 and 2009, and never disclosed a 2006 purchase of a $2.05 million rental property, or that she had a bank account with $270,000. She also claimed to live in the Bronx while actually living in Mahopac.
According to the business networking website LinkedIn, Makaj is a database administrator at Hudson Valley Hospital Center. According to New York City permit records, her husband, Zef Makaj, owns TJAN Realty and owns 2363 Lyons Ave. in the Bronx, a 28-unit apartment building. The adjacent property at 2362 is a 12-unit building owned by Makaj Realty Inc.
The couple own 291 Agor Lane in Mahopac, which they bought for $875,000 in November 2005. Elizabeth Makaj was arrested after an investigation by the Bronx District Attorney's Office and the state Office of the Welfare Inspector General.
Scott said in a statement, "My investigators found that the defendant stole from a program designed to help those who need affordable health insurance. Eligible recipients of these benefits must meet certain income criteria in an application process that requires an honest disclosure of income and assets. Here, the defendant falsified information on her application in order to fraudulently obtain benefits to which she was not entitled."
Makaj was charged with eight counts of first-degree offering a false instrument for filing, a felony; and eight counts of second-degree offering a false instrument, a misdemeanor. Each felony count carries a sentence of 16 months to four years. Makaj was released without bail and was due back in state Supreme Court in the Bronx a month later.
Medicaid Fraud Continues to Plague the City in 2018
Despite the fact that 5 years have passed since the case of Elizabeth Makaj, Medicaid fraud is no closer to being eliminated. In fact, the crime has recently risen in frequency, as malicious individuals have continued to use a government program meant to assist the elderly, the disabled, and those from low-income backgrounds to fuel their own greedy desires. Although Medicaid Fraud Control Units (MFCU) work with many investigators, attorneys, and auditors to investigate patient and program abuse, Medicaid fraud continues to be an issue in 2018.
Queens Mom Stole about $70,000 from Medicaid
On Thursday, January 25, 2018, officials announced a wealthy Queens mom's scheme to game the Medicaid system. Defendant Galit Levi, 37, applied for Medicaid in January 2012, providing false information on her application, claiming that she and her husband did not earn enough to support themselves and their four kids. To become eligible for Medicaid, she reported that she was unemployed and that her husband earned an $1,750 monthly income. When she became qualified for Medicaid, she stole $67,000 from the system over a span of three years through December 2015 and continued to renew her Medicaid enrollment.
What authorities discovered was that Levi's and her husband's bank accounts contained a total of over $1.3 million in deposit from 2012 to 2016, when she was enrolled in Medicaid. She was indeed wealthy but falsified her information in order to qualify for Medicaid. Levi was ordered to give up her U.S. and Israeli passports, and was charged with "grand larceny, welfare fraud, and falsifying business records". Additionally, she could be sentenced to up to 15 years if she is convicted for the most serious charge.
What Should You do if You Suspect Medicaid Fraud or if you Become a Suspect?
If you become a suspect of Medicaid fraud, hire an experienced Medicaid fraud attorney who can explain your situation and how best to deal with it. It is best that you speak with an attorney before meeting with an investigator, since investigators would most likely have evidence against you for Medicaid fraud, and will use anything you say against you. Likewise, if you suspect Medicaid fraud, you can report it by contacting the Medicaid Fraud Hotline at 1-877-87 FRAUD (1-877-873-7283).