Client Reviews & Testimonials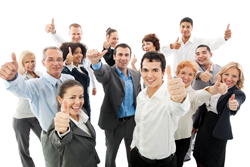 ---
I found Inna Fershteyn on line after searching for Estate planning attorney in Brooklyn. Her profile came up and after reading over 70 glowing reviews I knew I had to call her office. After doing my own estate planning with her office I have to say that all those reviews were really true.
We had our initial consultation with attorney Inna Fershteyn personally and she did the most comprehensive estate planning during that first meetings. She reviewed our entire estate, the age of our kids, when we would plan to retire, how much money we had in our pension plans, if we had life insurance for our minor kids and explained the difference between trust and will and how will has to go through probate process and trust does not. We felt like we were in very capable hands after the first initial consultation and immediately signed a retainer to do a revocable living trust, healthcare proxies and power of attorneys and to transfer our house into a trust to avoid probate in the future. I have to say that the price for our estate planning work was extremely reasonable.
Inna prepared all the documents and transferred our house into a trust within two weeks of the first initial consultations and we again had a chance to review it with her and ask her questions. We were told that we are her clients and as clients can call at any time with any questions we might have in the future. And we did take her up on her offer numerous times calling with legal issues that didn't even relate to Estate planning and always got a phone call back.
I have since recommended Inna Fershteyn's law office to all my friends who need estate planning done or who have aging parents who may need Medicaid planning as her office specializes in Medicaid planning in NY as well. And before hiring any attorney who was recommended I would suggest to read the reviews of them first and see how long that attorney has been in practice and what his specialty is. If you do your due diligence ahead of time you won't be disappointed later.


Marina Maskovsky
---
Legal matters can be overwhelming to say the least. I'm extremely happy that my sister-in-law introduced me to the law office of Inna Fershteyn. Inna Fershteyn explained Elder Law Planning to my husband and I and really put us all at ease and prepared to take care of our parents as they grow older. Inna was so diligent and took the time to truly educate us on all our options, helping us plan today for an uncertain tomorrow.


Alyona Romanoff
---
Inna Fershteyn did Estate planning for my family and I couldn't be happier. As someone with small children I understand how important it is to protect them, to appoint a guardian and to take care of the financial issues. For anyone who wants a peace of mind even when going on vacation without kids, I highly recommend the best Estate planning lawyer in Brooklyn, Inna Fershteyn.


Dr. Leona Kotlyar
---
Great specialist in trusts and wills.
Extremely knowlagable and very responsible.
Highly recommended by many of my friends.


Ekaterina Fershteyn
---
My family and I have been working with Law Office of Inna Fershteyn for over a year on complex business and estate planning issue and our estate planning needs. There are a few things that I want to mention about Mrs Fershteyn: 1. She is highly intelligent and has great personal skills. She makes sure we understand all potential legal options. 2. She always returns phone calls no matter how trivial our questions are. From my experience with lawyers it's an unusual and welcome habit. 3. She cares about her clients and about client's money.
If this is not enough reason for you to try her law office I don't know what is. She is the best Estate planning lawyer in NY.


Eugene P.
---
When I was finally ready to do my estate planning, I wanted an attorney who only practiced estate law. I did a google search and found Inna Fershteyn. She had great reviews and she was conveniently located. I am so glad I found her. She is professional, very knowledgeable and efficient and also surprisingly warm and approachable. Her staff is very on point. What I especially like, is that she seems to have a lot of experience with estate planning, and she was able to guide us to make good decisions, explaining in detail why it would be better to do something this way instead of that way. I had been putting off estate planning for so long, but working with Inna Fershteyn, the estate planning and will process was easy and I have utmost confidence in the work that she did. I can rest easy knowing that my estate is all tied up in a nice bow. Now if only I could convince my Mother that she needs to do the same.


Janice R
---
We found Inna Fershteyn through a Brooklyn lawyer referral website. We were a little nervous as we had no idea what to expect from a lawyer we just found online. However. meeting with Inna was a wonderful experience. She was extremely helpful and supportive and knowledgeable regarding what I needed for my future. Inna is extremely personable and a wealth of knowledge as she displayed during our meetings to set up a trust for my family. We will continue to work with Inna in the future. Definitely recommend her!!


Louise Katz
---
Inna is the most knowledge asset planning attorney in the 5 boros!!


Sabrina Mangual
---
Highly Recommended. Dealt with NY Managed Long Term Care and was able to achieve positive results.. Honest and Reliable. Does exactly as promised and sets correct expectations. Good follow up and communication on progress of the case. Reasonable Fees.


Alex Tsodikov
---
Inna Fershteyn helped me with estate planning. She was easy to deal with and did the work very fast. If you need any help with estate planning I strong oy recommend her office. I would definitely go to her again if I have a legal issue.


girlgabi19
---
What can I say about Inna Fershteyn and her entire team to accurately describe how amazing my whole experience was? I'm not sure words would be enough but I will certainly try. First of all I am utterly and completely impressed by her knowledge, professionalism, organization and accuracy when it comes to getting the job done. She also did it in record speed time at a very reasonable price. But more importantly and what I hold dearest to my heart is that from the moment I made the call initially and spoke to her absolutely delightful Paralegal Secretary Diana, I knew I was in good hands. I was hesitant and weary about lawyers up till now. I instantly felt that they legitimately cared. I would HIGHLY recommend The Fershteyn Legal Team to the people whom are near and dear to me. Thank you Inna and Diana for taking such great care of myself and my families needs.


Irena Newman
---
I chose Law Office of Inna Fershteyn based on reviews and was very happy with my decision - she is indeed an awesome Estate Planning Lawyer! When I came to a consultation with Ms. Fershteyn, I was impressed with her qualifications and approach. She was super-attentive and during our first meeting did very comprehensive estate planning for me. She explained the difference between a Trust and a Will and that, unlike the Trust, the Will needs to go through probate. We eventually settled on doing both a Revocable Living Trust and a Will, Living Will, Healthcare Proxy, and Power of Attorney. All the work has been completed in less than 2 weeks. When I came to sign all the documents, we reviewed everything again and I received very specific instructions on what to do in case of life changing events.
I have to say that during this entire process I sent numerous emails to the law office with questions. All the emails were returned almost immediately and I felt very secure and satisfied with all the answers. I already recommended this law office to several of my friends who needed various trust and estate documents done and they were also very happy. Thanks, Inna F, for your great expertise, recommendations, and very thorough approach to my situation.



Alena Sakovich
---
Inna and her staff do a tremendous job when it comes to not just routine estate planning, but advanced and complex plans and probate matters. If you need an estate plan, elder planning, Medicaid planning, or any type of family estate asset protection, give Inna a call you'll be glad you did!


Michael Palumbo
---
Inna Fershteyn is a leading trust and estate attorney, with a specific area of expertise in wills, revocable & irrevocable trusts and related tax planning. Mrs. Fershteyn was recommended to us as the best in practice. I had a pleasure of working with her to develop a solution that was unique and designed specifically to fit our needs. Her level of experience and knowledge was remarkable. Shes extremely versed in various aspects and caveats of forming a trust with multiple variables as well as legal and regulatory requirements attributed to our jurisdiction.
We are Nassau County residents, which comes with its territory and challenges, inclusive of a complex tax structure and other associated requirements. Mrs. Fershteyn handled everything on our behalf, explained in great detail the requirements, answered all our questions and presented us with different options. She was instrumental in helping us to come up with the most feasible option.
Inna is approachable, responsive, efficient and simply a pleasure to deal with. She is a subject matter expert in her field and has passion for what she does, which is a formula of success in my opinion. We were pleased with our outcome and overall experience with Inna. We would absolutely recommend her and work with her in the future should the need arise.



Anya
---
We are in our late 40th and finally decided that we need to do some estate planning to protect our kids and our parents. Law Office of Inna Fershteyn prepared Trust and Wills for us, did power of attorneys and living wills and healthcare proxies.  We didn't even know such documents existed and we needed to do them or that Will itself was not enough to leave the house to our kids.  The office is very well located near a parking lot and a train station and office staff is very pleasant and responsive.  We had some questions after the planning was done and received immediate response to all our follow up inquiries. I since recommended Inna Fershteyn and her office to several of my friends.



BYT Designs
---
My wife found Inna on yelp and to our surprise everything people were saying in the reviews was accurate. We lost our father on Christmas night last year and needed an attorney to handle his estate. Inna and Dina saw us right away and made the process very easy and also advised us to create a trust for our own protection in which we did as well. We can't thank Inna and Dina enough for their compassion and professionalism with these matters and  will definitely recommend them to our family and friends.



Michael Bell
---
I found Inna online and was also recommend by members from the legal team at my workplace. My spouse received a letter from HRA regarding a medicaid investigation and she decided to go to the interview without legal consultation. After speaking with Inna with the regrettable decision we made, I hired her immediately after our consultation. During our consultation, Inna was able to identify the issue immediate after looking at our documents and hear what I have to say, she was able to provide solutions to each scenario that may or will occur and was very confident with settling the case.
Besides the investigation case, I have also hired Inna to setup a trust for my parents real estate and it was very smooth transition. Inna expert knowledge guide my parents to decide what's best handling their real estate then went above and beyond to prepare all documents and have the trust completed in very short notice.



Jacky Choy
---
I am 2 years away from retirement and needed to have Estate and Medicaid Planning done as I was afraid I would not be able to afford medical insurance when I retire, let alone to pay my bills. A friend of mine recommended Law Office of Inna Fershteyn as she already did her retirement planning. I was glad I took her advice - Inna was very courteous, understanding and most important experienced.   I ended up doing Revocable Living Trust, Will, Living Will and Power of attorney and later on I came back to Inna to do my Medicaid Planning.  I have to say I was very impressed with services that were rendered and would recommend this office to anyone who needs elder law planning.



Natalia Berdakina
---
I have the pleasure of working at the Law Office of Inna Fershteyn as an intern. Over the course of these past few months, I've witnessed nothing but expert advice and care to each client. Attorney Inna Fershteyn has a way of tending to each client's needs and values each and every one of their concerns. I have sat in with multiple consultations she's had with clients and can attest to the fact that she gives the best service possible no matter the uniqueness of the situation. She has a gift of making her clients feel at ease and has extensive knowledge in her field. I've never seen someone that cared about her clients in the way that she does. From estate planning to elder law, there are so many cases that come in and out of the office and all receive quality service. The paralegal Dina, whom I work with closely, is also very professional and passionate. Every client encounters Dina first, and she treats them all with great care and respect. Her work is instrumental in each case and she fits great with Inna. They make a great team. I recommend Inna Fershteyn to anyone in need of an attorney that will efficiently prioritize their case and work towards a solution one step at a time.



Shya B.
---
Inna Fershteyn is a creative and solutions-oriented attorney, who effectively identifies the issues in a client's case and renders a viable solution. I worked on several cases with Inna that involved tax consulting and the results were outstanding.  Her insight into estate planning left the clients completely satisfied.



Alexander Sikarevich
---
Competent and caring
"We were very stressed because our mother had recently been diagnosed with dementia and we needed to get her financial house in order. We live in NJ and Mom lives in Brooklyn. We were unsure if Mom was going to be moving to Jersey to be closer to us or would be staying in NY so we needed an attorney who was licensed in both states.
I am so happy that we found Ms. Fershteyn! Inna is that rare combination of competent and caring. It was so reassuring to work with her because it is instantly apparent that she has an extensive legal knowledge base to draw from coupled with a quick, creative mind that facilitates solutions that other attorneys may not see. She helped us to secure our power of attorney, establish an irrevocable trust to protect Mom's assets and most importantly, provided steady, calming, guidance to us.
My husband and I also had Ms. Fershteyn draw up our wills, powers of attorney, and medical powers of attorney. We feel much more protected now that we have done this very necessary, but often put off until too late, legal paperwork.
Any review of the Law Office would be incomplete without acknowledging the competence and caring of her assistant, Dina."



RoByn T., 01/09/2017
---
Impeccable reputation and reliability
"Inna Fershteyn went above and beyond the call of duty helping my Mother with setting up her trust. Not only she guided us along the process, but also referred us to her trusted network of professionals for additional help. I started feeling hope once Inna got involved. Inna Fershteyn is exactly who you want to have on your side: she has a thorough knowledge of the Elder Law, impeccable reputation and reliability, and empathy and kindness to her clients."



Irina L., 12/30/2016
Genuinely caring, professional and courteous-friendly staff
"I found Inna here and made an appointment based on these reviews. I can now tell you first hand that all these positive reviews are the truth. My case ended up being more complicated than I originally thought and she was there to find a solution every step of the way. Everything was taken care of in a timely manner and with great care.
Inna and her staff are friendly, courteous and very professional. Having never done any type of estate planning in the past, I had a discussion with my financial advisor as to what Inna's plans were and he said she is right on the money, her solutions in my case were best for everyone and provided the best protection for my family. She genuinely cares and loves what she does for a living and if anyone brings up in conversation estate planning I will be sending them to Inna."



Ian V., 11/11/2016
---
Knowledgeable and provides personalized attention
"After searching around for recommendations for an attorney who could help me with my estate planning and asset protection needs, several people recommended Inna's office. Having dealt with a number of lawyer's in the past for different needs, this office was a refreshing experience. Inna is very knowledgeable in her field, as she helped me with a will, as well as setting up a trust that addressed my particular needs. She was very personable, spent as much time as needed to address every single question and concern I had, was always available for a follow up phone call, and was very pleasant and personable. This kind of work can be overwhelming, as not everyone wants to think about these issues, especially involving wills and the inevitability of your own demise. But Inna made the whole experience as smooth and as painless as possible. She offers vast experience and knowledge of a large law firm, yet personal attention of a smaller law office. From my personal experience, it is almost impossible to get a lawyer to return your phone call.  Inna, on the other hand, was on top of my matter. She has excellent, professional support staff, and helped me accomplish what I needed swiftly. I will definitely return for all my future needs, and would recommend her office to anyone who wants to clearly understand what is being done for them.  Your needs will be addressed 100% in a professional, knowledgeable manner, without leaving your wallet empty, as the fees for her services are very reasonable."



Blake B., 08/25/2016
---
Extremely knowledgeable
"As a parent of a kindergartner and an infant, I recently  realized that I need to do Estate Planning to make sure if something happens to me or my husband they will be taken care off.  She did my estate and will perfectly! I Have also used Inna in my business even though it's new, I wanted to make sure i have proper protections in place from lawsuits and simply business continuation. Its always nice to have a smart business and estate planning attorney that you trust nearby! Overall she was great to deal with! Funny and caring and extremely knowledgeable!"



Leona K., 07/27/2016
---
Quick to respond to phone calls and emails
"My medical practice has worked with Inna for over 10 years. Over that time she has helped us grow and expand the practice, helping with everything from employee handbooks to the wills and trusts needed for retirement. Inna is very friendly, but she has helped us negotiate, and her ability to speak Russian in addition to English has tremendously helped our work to go proceed smoothly. She has always been very quick to respond to phone calls and emails, and setting up a meeting on our tight schedule has been a breeze. Inna Fershteyn is a very professional attorney and I look forward to working with her for many years to come."



David A., 05/18/2016
---
Professional and knowledgeable in all areas
"Attorneys who actually care about you? But this is true here at the Law Office of Inna Fershteyn and Associates, P.C. All of the attorneys and staff members are not only warm and friendly, but professional and very knowledgeable in all areas of Wills, Trusts, and Estate Planning. Excellent choice 100% Satisfaction Guaranteed!!!"



Art N, 05/15/2016
---
Very professional and know exactly how to resolve our issue
"I came to the Law Office of Inna Fershteyn and Associates seeking aid with my mother's Medicaid issue. My mother was in rehabilitation for 2 months and after she was discharged , we discovered her Medicaid and SSI was taken away. Inna Fershteyn was very professional, seemed to know exactly how to resolve our issue and all in all was very helpful. All the financial problems were resolved within 3 weeks. I could not be more thankful and I sincerely recommend this law firm to anyone seeking help with law issues. Also, with the help of Inna Fershteyn I set up a trust fund for myself. Prior to her assistance, I was never aware of what a trust fund was and how important it truly is. Thank you so much to everyone within this law firm who assisted me through my hardship and If i were able to put down 10 stars, I definitely would!"



Anna L., 04/30/2016
---
Zealous advocate to her clients
"Inna Fershteyn is not only a fierce and zealous advocate to her clients, but also a devoted member of her community providing free resources to educate the public on issues that affect them the most. She's a shark behind her desk and in front of a legal body, and a generously warm woman to those who need help, but can't afford it. It speaks volumes to her character and qualifications."



Veronica T., 04/11/2016
---
Professional and promptly returned phone calls
"Inna Fershteyn was recommended by a colleague of mine. I met Inna in her office, she asked me about for the problem I was having with an ex partner, who was suing me , Inna gave good advice and helped me through a horrible situation that turned for the better. I cannot say if it wasn't for Inna, I may not be in the position I am today. I only have positive things to say, Inna was professional,courteous, promptly returned phone calls. I can not say that about many lawyers. Inna is very professional and I would recommend her to anyone."



Gary B., 03/29/2016
---
Took the time to understand my situation
"I highly recommend Ms. Fershteyn's office. They handled estate planning for my entire family and a real estate purchase. They took the time to understand my family's situation and create an individualized estate plan, which accounted for every family member's needs and various scenarios. My phone calls were returned promptly, and everyone was very nice. For the real estate purchase, their advice saved me enough to cover their entire fee, and everything went very smoothly."



Lyudmila A., 03/21/2016
---
Excellent and dedicated attorney
"Inna is an excellent attorney. Very thorough, dedicated, and has great intuition. She has an incredible gift at asking the right questions and getting the necessary results. I had several serious concerns over a particular dispute with my living situation. I felt like I was put in a hostile and confusing circumstance and desperately needed legal advice. Inna very clearly provided the necessary paperwork, key things to consider, and my options to ensure I could move on with my life without causing too much of a burden on my pocket book or on my long-term record. I would recommend Inna's services to anyone looking for a professional, thorough, and friendly attorney, ready to take your case and drive it to success. I would without a doubt use her services in any other legally disconcerting situation."



Zhenya W., 03/19/2016
---
Handled and closed a number of complicated business and litigation issues
"Attorney Inna Fershteyn handled and closed a number of really complicated business and litigation issues for my transportation company and did Estate planning for me and my family. She has been representing my company and me personally close to 10 years . Recently, she helped me deal with a personal tragedy and I am grateful for that. Over the years she became more than attorney, she is a friend."



Igor B., 03/12/2016
---
Very helpful and understanding
"Inna Fershteyn is a great medicaid and estate planning attorney. I have 3 years until retirement and I was worried that I won't have enough money to afford medical insurance (surprise!). Inna met with me and my family and went over all of my assets and resources and guided me through all the aspects of estate planning. She put my mind at ease and she was also very helpful and understanding. Inna's paralegal Dina is also very nice, she returns phone calls promptly and always does what she promises. Its great to know that I can call such an amazing attorney if I have any questions in the future and that I will be treated with respect and understanding. Thank you Inna and I will recommend you highly to all my friends."



Natalia B., 03/07/2016
---
Patient, knowledgeable and efficient
"I was recommended Inna Fershteyn to do my estate planning by a friend. I did not know anything about the process. Inna was patient, knowledgeable and efficient. I am very happy with her work and I recommend her to anyone who needs estate planning. Thank you, Inna!"



Irina F., 02/14/2016
---
Very professional and extremely helpful
"The best lawyer. Very professional and extremely helpful. The process is complicated , but she was available to answer all my questions and returned calls every time I needed to clarify something. I highly recommend her for estate planning."



Angelika R., 02/06/2016
---
Committed to helping her clients achieve results
"You will feel secure having Inna Fershteyn and her legal team in your corner. Inna is very personable, approachable and has a good relationship with the court as well as a strong professional network with other attorneys in the trade. She specializes in Trusts, Elder Law, Insurance Fraud, Consumer Protection, Corporate and Incorporation. She has over 17 years of experience she is a highly successful attorney committed to helping her clients achieve results. I can personally attest to her unwavering commitment, I can finally sleep at night because of the work of Inna Fershteyn and her wonderful team. Hiring the Law Offices of Inna Fershteyn was the best decision I made for my family and myself."



Client (anonymous), 06/19/2015
---
Easily reachable and available
"Professional, experienced, creative, thoughtful and careful, Inna came up with a unique plan that best solved our problem in the Elder Law area and yet had been overlooked by other attorneys we discussed our situation with. She went way above and beyond the call of duty to patiently explain our options, answer our phone calls and look for the best resolution of our situation. Even after she finished her work on our case and we paid for her services she was always easily reachable and available to answer our additional questions, alleviate our concerns and help us navigate the course she had set us on. Needless to say we highly recommend Inna and we'll be happy to use her services in the future."



Denis, 05/14/2014
---
Extremely responsive and diligent
"Best Russian Attorney: Inna worked on a trust for my family. She came highly-recommended by a number of people and for good reason! Inna was pragmatic and concentrated on successfully bringing together all the moving parts and interested parties. Inna was also extremely responsive and diligent in her work. She's been an outstanding resource and has since offered legal guidance on a number of occasions, as a courtesy and completely free of charge. She's an extremely talented attorney and people person; I highly recommend her."



Renee S., 08/05/2010
Recent Reviews on Google
Law Office of Inna Fershteyn and Associates, P.C.
Rated
4.8
/5 based on
75
client reviews on Google.