How long will we be living with COVID-19? While this question might seem to apply only to the health-related aspects of the COVID-19 pandemic, it is important to note that it has also fundamentally challenged our financial lives as Americans. The decrease in consumption and disruptions to global supply chains, followed by sharp increases in prices and the federal inflation rate have caused an extremely volatile financial situation. This volatility seems likely to stay with us for the foreseeable future, so estate planning and asset protection have never been more important. The pandemic caused many sudden and premature deaths, and these tragedies can be compounded further if the deceased has no estate plan, leaving their families in untenable financial positions. Entrusting an experienced asset protection and estate planning attorney with your family's financial future will ensure you the peace of mind you deserve in these most trying financial circumstances.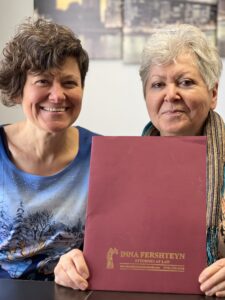 COVID-19 and Our Finances
The pandemic changed the financial lives of Americans, and these changes are seemingly with us to stay for the foreseeable future. When non-essential businesses shut down and people began working from home, personal savings increased. Unemployment reached a 14.7% high in April 2020, according to the Bureau of Labor Statistics, and many Americans nearing retirement age chose retirement as opposed to the uncertainty of online work. The housing and stock markets experienced huge fluctuations, mortgage and student-loan payments were suspended, and the government delivered three sets of stimulus checks.
Decreased consumption and disruptions in the global supply chain have caused higher prices for goods and services, and the war in Ukraine caused huge increases in oil and gas prices. Inflation increased dramatically, rising to as high as 9.1% in June 2022, according to the Bureau of Labor Statistics. Federal interest rates and mortgage interest rates increased again and again. Additionally, a country-wide housing crisis has seen sharp increases in the rates of homelessness, particularly in large cities such as San Francisco and New York.
The Future
While in February 2020 we were all under the impression that the possibility of a global pandemic and financial turbulence was unfathomable, they both took us by surprise and with devastating consequences. Despite our advanced medical technology, coping with the pandemic was a very slow process, and although government assistance was huge, many families have had to dip into hard earned savings and retirement accounts simply to make ends meet. The financial ramifications of the COVID-19 pandemic have been varied, and with presidential campaigns for 2024 already being announced and the ongoing war in Ukraine, the financial lives of average Americans continues to be dictated by high prices and inflation. 
Aside from financial considerations, the pandemic also resulted in the deaths of over a million Americans and left many families devastated by the premature death of a loved one. Those who contracted COVID-19 and recovered were sometimes left with lingering side-effects and long-term health problems. The grief caused by these deaths is immeasurable and the long-term diagnoses caused by the coronavirus are still being investigated. These do, however, reveal an important lesson to be taken away from the pandemic. Preparing for health emergencies and death, however uncomfortable it might be, is the most important thing one can do in order to assure their own and their family's financial security. Protecting one's assets and engaging in estate planning does not have a timetable, and early action in these regards will preempt any financial or health-related emergencies.
Asset Protection and Estate Planning
There is no defined timetable for engaging in estate planning, and while one might be secure in their assets and financial standing, a global health catastrophe and financial upheaval should illuminate to all the importance of making a plan for their own stability. Markets, unemployment, and inflation rates fluctuate, assets depreciate, and loved ones occasionally die unexpectedly. These are all uncomfortable realities of life, so discussing an estate plan and making the necessary emergency arrangement, no matter how unnecessary or reactionary these steps may seem, will ensure that your family is spared the stress and added grief of sorting through an estate without a plan. Entrusting an experienced estate planning and asset protection attorney will help you to create the comprehensive and durable estate plan you and your family deserve. To schedule a consultation with New York's most experienced estate planning attorney, please call the Law Office of Inna Fershteyn at (718) 333-2394.
Law Office of Inna Fershteyn and Associates, P.C.
Average rating:
0 reviews