What is Medicaid Planning?
Medicaid Planning is any assistance that is provided to a potential Medicaid applicant in order to ensure their Medicaid eligibility and avoid any claims or incompliances with Medicaid rules and regulations. It is a way to manage your assets in a manner aimed at helping you meet Medicaid eligibility guidelines. It is generally recommended for people whose assets are near, or over the financial requirements of Medicaid's eligibility criteria.
What Are The Benefits Of Medicaid Planning in New York?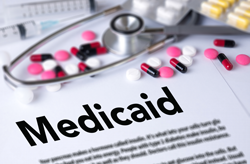 Long-Term Health care can be expensive and residents of a nursing home can exhaust their life time savings very quickly. To avoid such burden there is MEDICAID PLANNING. In general, MEDICAID PLANNING helps you create ways of making your assets and income inaccessible.
Another two goals that can be accomplished by doing timely Medicaid Planning is to preserve assets for your loved ones and provide for your healthy spouse (if you're married).
There are several strategies developed by the attorneys over the years to rearrange ones finances and legally shelter assets from the state. Medicaid Planning, if done by professionally, is completely ethical and wildly used across the nation by people who are looking to maintain their accustomed lifestyle and protect their loved ones and family assets even after they are no longer able to do it themselves.
How can a Medicaid Planning Lawyer help?
Medicaid is a need-based medical assistance program that is administered by federal and state governments. The program is aimed at helping low-income families, the elderly, people with disabilities and individuals under other drastic circumstances to afford or have free access to necessary medication. Medicaid provides a range of medical services, but you must be eligible to apply.
State and federal governments commonly change rules and regulations regarding Medicaid eligibility; therefore, the process may become complicated if you aren't up-to-date with the most recent policy changes. It is advised to see a licensed Medicaid planner or an experienced Medicaid planning attorney to guide you through the process and to take care of any concerns.
These Medicaid Planning strategies and the Medicaid rules themselves can be complicated, which is why you should call a knowledgeable and experienced NY Medicaid Planning attorney at our office. Even the smallest mistakes in completing the Planning or applying for Medicaid can result in denial. To ensure that your medicaid planning tools are developed and implemented correctly – seek professional assistance.
WHAT WE CAN DO:
Evaluate your financial situation
Advise on available options to obtain Medicaid coverage
Provide with legal advice to help preserve your life savings, income and estate against creditors
Help obtain for your loved ones the care they need and deserve
Medicaid planning is a fairly complex process and the application process can be time consuming and regulations can change rapidly. The consequences of being denied by Medicaid can often be severe and may have negative impacts on the security and health of the individuals applying for help. Therefore, consulting with an attorney or professional Medicaid Planner is recommended. The Law Office of Inna Fershteyn will help you structure your financial resources, such as relocating assets, and prepare any documentation, such as trusts and estates, to ensure your highest chances of being accepted to the Medicaid program. Contact us today to schedule a consultation. Call (718) 333-2394 or contact us here.
More specifically, what are some medicaid planning strategies?
One of the many strategies available is to create an IRREVOCABLE TRUST. Any property (real or personal) placed in an irrevocable trust will be excluded from your assets, for Medicaid purposes. With a proper beneficiary, the principal that you deposit into the trust will be sheltered from the state and can be preserved for your heirs. Generally, such trusts must be created and funded for a specific period of time for this strategy to be an effective Medicaid planning tool.
The Law Office of Inna Fershteyn is comprised of a group of experienced, leading Medicaid planning attorneys in New York who will help with your concerns regarding Medicaid.
How much does Medicaid Planning cost?
The cost of Medicaid planning varies per client according to the amount of income and assets an individual may possess. Other factors such as marital status, life insurance, and property ownership are also taken into consideration when determining the price of Medicaid planning. Since elder law attorneys offer more credible and professional services, they are usually more expensive and generally more reliable. On average, Medicaid planning can range from $5,000 to $10,000.
---
Medicaid Eligibility
Part of any Medicaid planning strategy requires a thorough understanding of all eligibility requirements that you need to match to become a recipient of the public program.
How Do I Know If I Qualify for Medicaid?
Typically, you are eligible for Medicaid if you receive SSI, have high medical bills and are not able to pay them, and meet specific financial requirements listed here. You may be eligible for Medicaid if:
You have high Medical bills
You receive Supplementary Security Income (SSI)
You meet certain financial requirements
Requirements for Medicaid Qualification in NYC
To be eligible for New York's Medicaid program, one must check off on several key qualifications laid out by the State Department. Generally speaking, Medicaid benefits are granted to those who have difficulty paying their medical bills, such as those on SSI (Supplementary Security Income), and others who meet specific eligibility requirements. Before those criteria come into play, however, applicants first need to fall under at least one of the following categories.
Adults whose annual income does not exceed 138% of the Federal Poverty Level (FPL)
Infants and/or pregnant women whose yearly income does not exceed 218% of the Federal Poverty Level
Furthermore, to qualify for Medicaid, you must reach, without exceeding, certain income thresholds. You will also be required to submit proof of US citizenship and state residency, documentation regarding your current living situation and marriage license as well as your Social Security Number (SSN).
Applying For Medicaid
Qualifying criteria for Medicaid are spread into two separate categories: MAGI (Modified Adjusted Gross Income) and non-MAGI groups.
According to the state department, the MAGI group includes:
Foster children
Children under 19 years of age
Family Planning Benefit Program beneficiaries
Relatives of caregivers or parents
Women receiving fertility treatments and pregnant women.
Individuals in this group should apply for Medicaid through the New York State Department of Health Marketplace.
To be eligible under the non-MAGI group, you must be a beneficiary of at least one of the following:
Medicaid Cancer Treatment Program
AIDS Health Insurance Program
Social Security Income
Medicare Savings Program
Individuals in this group should apply for Medicaid at their local Department of Social Services.
How long will it take for my Medicaid application to be accepted or denied?
In most cases, a decision will be made and provided to you within 45 days from the date you submitted your application. However, if you are pregnant, applying on behalf of your children, or have a disability the amount of time may vary.
Should I plan in advance?
Yes, it is recommended to plan ahead of time. Unexpected circumstances may arise at any time and may prolong or even make the planning process much more difficult. Even though you or your family individual are not currently in need of Medicaid, it is better to be prepared instead of having to pay a large amount of out of pocket fees unexpectedly.
How can my family and I be protected from long term care expenses?
Medicaid planning involves creating a strategy to preserve all your assets preferably. Various clients may have different assets and financial resources. Common tools used to protect assets and increase the likelihood of eligibility for Medicaid may include: creating irrevocable trusts, life estates and converting assets to noncountable assets.
Will Medicaid pay for nursing home care?
Yes, one of the benefits of receiving Medicaid is that it will cover the cost of nursing home care. If you are eligible and are planning on being admitted to a nursing home, Medicaid pays for the full care. However, it is essential to follow all the guidelines when receiving Medicaid to ensure that you avoid the risk of having it taken away which will leave you in significant debt.
Senior Housing
New York is home to a multitude of publicly subsidized buildings that are designed to accommodate low-income seniors 62 and older who are looking for a pleasant and affordable living environment. They provide social services to help residents who are frail and disabled. These buildings are found across the five boroughs and seniors can apply for an apartment by visiting www.nyfsc.org or calling toll-free 212-369-5523. For disabled seniors 60 and older, there are housing options that provide personal care and health care services for residents. Some of these services include bathing and dressing assistance, activities, and medical care and can be found in nursing homes, adult homes, and assisted living facilities.
The New York Foundation for Seniors also hosts a free Home Sharing Program that can help match adult "hosts" with extra space in their homes or apartments with seniors older than 55 to share their space. Both the hosts and seniors benefit from reducing housing costs and the possibility to reduce isolation and help care for those in need. Enriched Housing programs are offered to serve the elderly who are usually 65 years of age or older, in community settings. The program provides more independence than most adult homes typically provide. The private residential unit mandates part-time supervision and three meals a day but can offer full-time guidance as well as a full meal plan. However, the program does not accommodate seniors with mental disabilities or those with behaviors that need to be closely monitored. Lastly, another option is NYCHA Public Housing which offers subsidized rental apartments to low-income residents. The income guidelines are revised regularly, and most buildings are not explicitly reserved for seniors.
The Law Office of Inna Fershteyn can assist you with any Medicaid planning needs. Contact us today by calling (718) 333-2394 or fill out our contact us form here.
---
Medicaid - General Information
Medicaid Integrity Program
Medicaid Consumer Enrollment & Coverage
MEDICAID PLANNING TESTIMONIALS

"Even after the Medicaid Planning was done, Inna was always available to answer more questions or guide us through additional steps of the process. Our family loved the office and would recommend Law Office of Inna Fershteyn to anyone who is looking to do their Medicaid or Estate Planning." – Jessica G.
"Inna was very courteous, understanding and most important experienced.   I ended up doing Revocable Living Trust, Will, Living Will and Power of attorney and later on I came back to Inna to do my Medicaid Planning." – Natalia B.