New York Medicaid Planning Lawyers
Medicaid planning is an advanced method of estate planning that can help you become eligible for Medicaid assistance. In the long run, Medicaid can help you save money even if your income and assets may be too high to qualify. Medicaid planning is an arduous process as the application process can be time consuming and regulations can change rapidly. Due to Medicaid rules, it is important to do Medicaid planning early, at least 5 years before needing long-term care. No matter if you are planning early or not, consulting an experienced and qualified Medicaid planning attorney in NYC who specializes in elder law is highly recommended.
If you are in New York City, the Law Office of Inna Fershteyn can help you. Our attorney will help you evaluate your financial situation, structure your financial resources, advise on legal options to obtain Medicaid coverage, provide legal advice to help preserve and protect your assets against creditors, and prepare any needed documentation which will ensure your highest chances of being accepted to the Medicaid program.
To get in touch with an attorney right now, please call Inna Ferhsteyn at (718) 333-2394.
Urgent! New York Medicaid Changes 2022-2023. Read Below!
The laws and procedures surrounding Medicaid are constantly changing. If you're an individual who is currently receiving benefits or is in the process of applying for Medicaid, it's important to stay updated on these changes to make sure you don't jeopardize losing your benefits. 
Here are Medicaid Changes Going Into Effect In 2022-23
Medicaid Eligibility
To be eligible for New York Medicaid, you have to be a resident of New York State, a U.S. national, citizen, permanent resident, or legal alien, in need of health care/insurance assistance, whose financial situation would be characterized as low income or very low income. You must also be one of the following:
Pregnant, or

Be responsible for a child 18 years of age or younger, or

Blind, or

Have a disability or a family member in your household with a disability, or

Be 65 years of age or older.
What is Medicaid Planning?
Medicaid planning is any assistance provided to a potential Medicaid applicant in advance of and in preparation for their Medicaid application. It can be as simple as collecting and preparing needed documents for the application or as complicated as structuring your finances. Medicaid planning becomes more complicated when your monthly income or assets exceed the eligibility requirements. In order to protect your assets and become eligible to obtain Medicaid, Medicaid planning with an attorney is needed. In addition, due to Medicaid rules allowing Medicaid to look into your assets years before you apply, it's important to do Medicaid planning early. The consequences of being investigated and denied by Medicaid can be severe as it can have negative impacts on the financial security and health of the individuals applying for help. Therefore it is best to consult with an experienced and qualified elder law attorney. At the Law Office of Inna Fershteyn we will help you thoroughly structure your financial resources, such as relocating assets, and prepare any documentation, such as trusts and estates to ensure your highest chances of being accepted to the Medicaid program.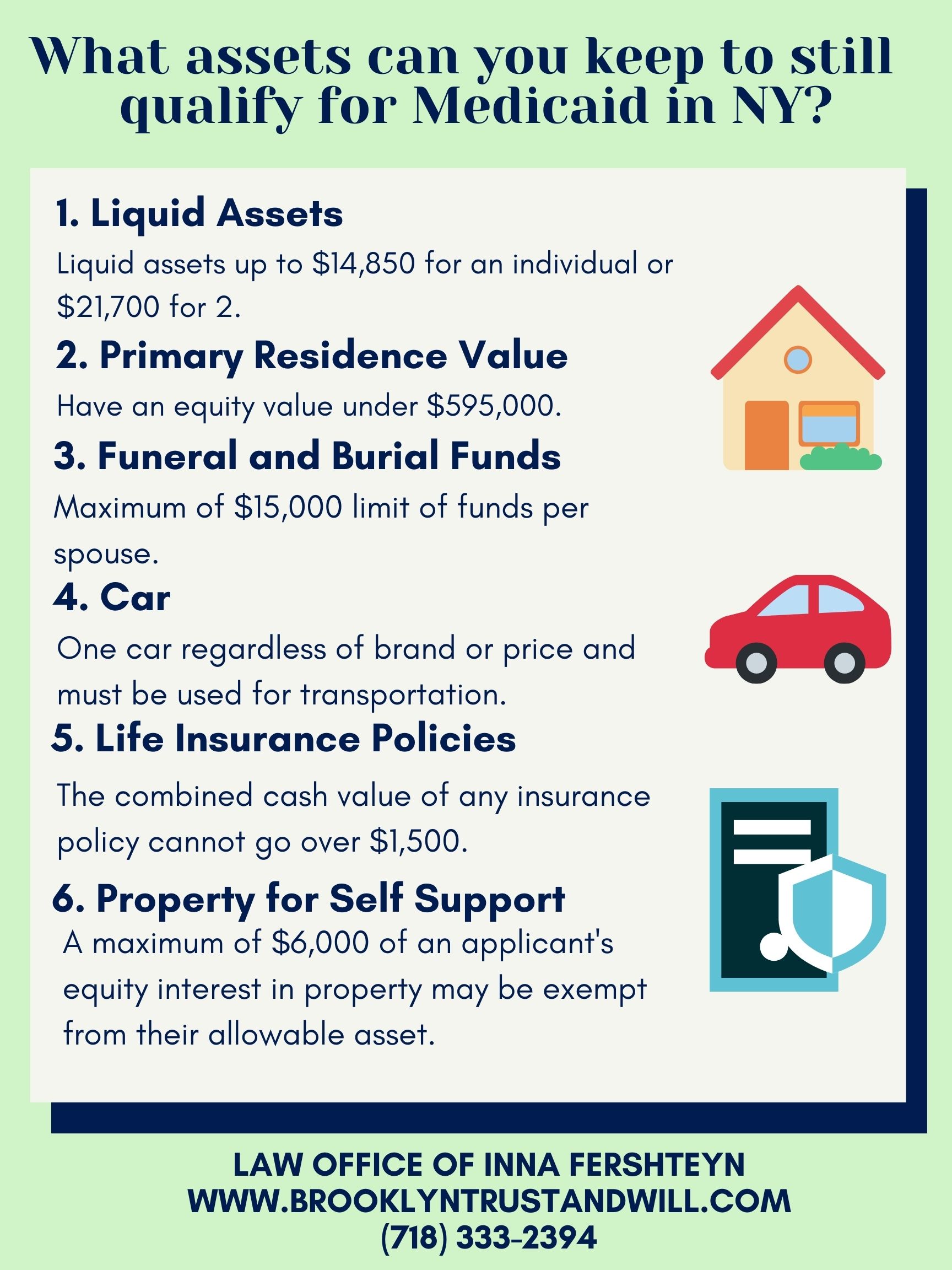 Medicaid Planning Strategies
Spend Down Assets-

One way to reach or stay below the Medicaid asset limit is by spending down assets. There are several ways to do so. For example, home modifications and improvements, such as adding a chair lift, purchasing medical devices that are uncovered by insurance, like wheelchairs, and paying off one's mortgage or credit card debt. It is important to note, one may not give away assets or sell them way under market value because this may result in a period of Medicaid ineligibility. This is known as the Medicaid look-back rule, which is a period of 5 years before the date of one's Medicaid application where all past asset transfers are reviewed. 

Medicaid Asset Protection Trust-

A Medicaid Asset Protection Trust (MAPT) is a particular type of exempt trust used to deposit an individual's surplus income or assets and therefore preserve their monthly excess income. Medicaid can disregard the deposited money. By depositing the surplus, an individual can lower their total income which is counted by Medicaid, and be within the allowable income limit. Although there is no limit as to the value of the assets that can be placed in this type of trust, MAPTs are a violation of Medicaid's look-back period. Violating the look back period could result in a penalty period of Medicaid ineligibility, therefore these trusts should only be used well in advance of the need for long-term care Medicaid. If Medicaid is needed in the near future, this strategy is not suggested.

Spousal Transfers & Refusal-

According to current Medicaid laws, transfers may occur between spouses without being subject to the five year look-back period. The assets who are under the name of the spouse in need of care should be transferred to the name of the spouse who doesn't require care, typically referred to as the community spouse. With the presence of spousal refusal, the community spouse may refuse to provide necessary support to the spouse in need of care. If this is the case, then the spouse who is in need of care will immediately be provided Medicaid services to ensure that they are provided with all the care necessary. Spousal refusal is present in New York, however it may not be present in other states.
Types of Long Term Care
Nursing Homes-

Nursing homes are one of the most popular types of long-term care. They provide 24-hour nursing care to individuals who are chronically ill or injured, have health care needs and personal needs, and are unable to function independently. But, a nursing home goes beyond medical care. It's a place where patients can go on with their lives – and even engage in many activities they may have never taken part in before – while under the secure and capable watch of a team of trained caregivers

Residential Homes for the Aged-

These facilities only provide residents with room and board and some assistance with personal needs such as eating and grooming. However, homes for the aged are neither staffed nor licensed to provide nursing care. Instead, they are designed to provide a place for people who are able to care for themselves with little or no help. Someone who lives in one of these facilities has to be physically and mentally capable of finding their way to safety in the event of an emergency without assistance from someone else. 

Assisted Care Living Facilities-

Assisted living is a middle ground between homes for the aged and nursing homes. Assisted living is a long-term care option for seniors who need more assistance than is available in a retirement home, but who do not require the intensive medical and nursing care provided in a nursing home. Many seniors relocate to an assisted care living facility, after rehabilitating in a nursing home or hospital, while others come directly from their homes. These facilities provide the same services as a home for the aged and assistance with medications. Some facilities are even staffed and licensed to provide care for people who have some memory loss or are in the early stages of Alzheimer's.

Home Health Care-

Home health care agencies provide skilled nursing and rehabilitative care, such as physical, occupational and speech therapy. Personal services, like help with bathing and grooming, are also available. If a physician determines that an individual is in need of home health care, services complementing the physician's recommendation (ex: help with house cleaning or grocery shopping) are also available.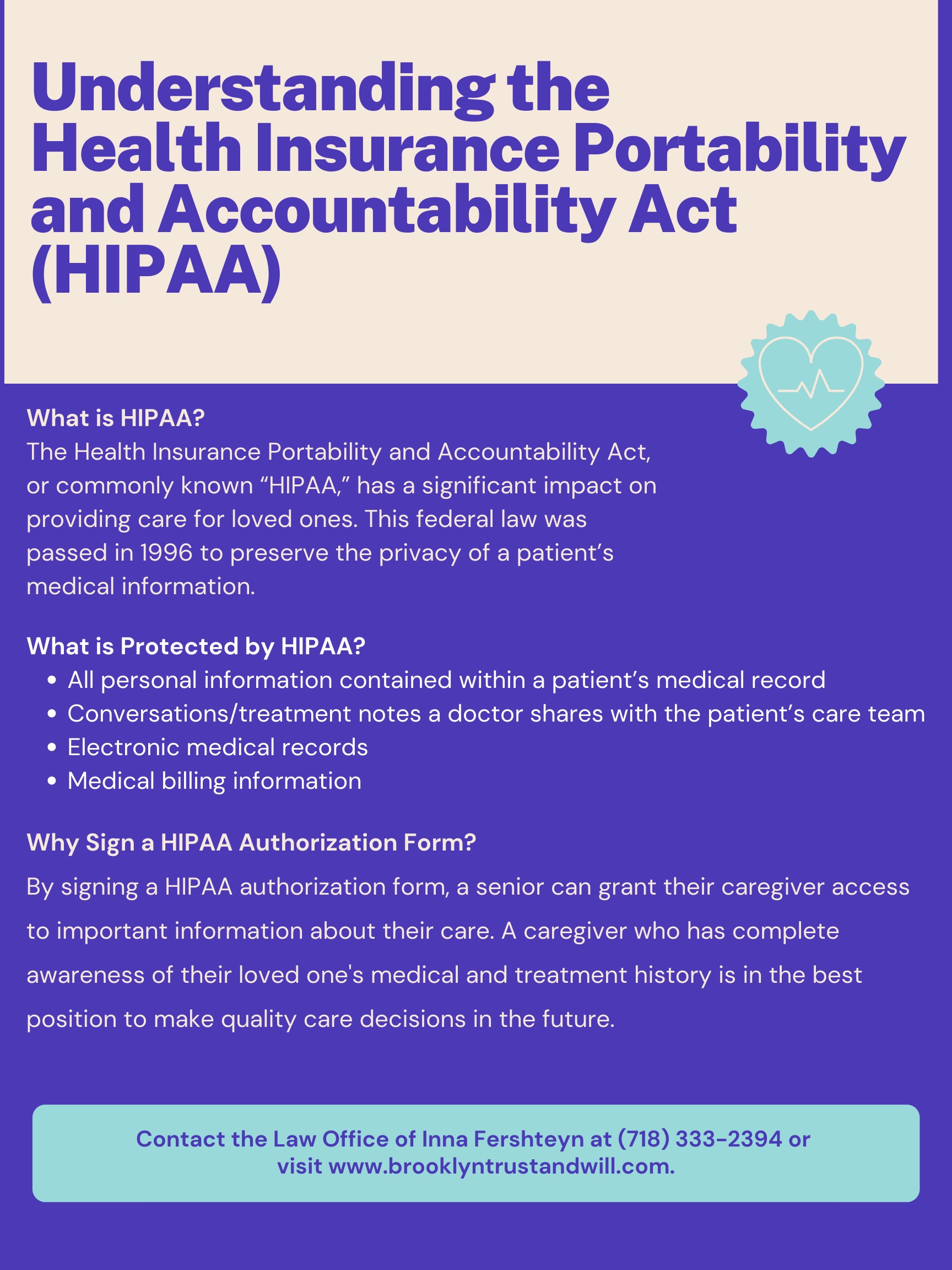 2021 Medicaid Planning Rules That Apply
Income Eligibility:

A single individual, 65 years or older, must have income less than $2,382 / month. This applies to nursing home Medicaid, as well as assisted living services and in-home care in states that provide it through home and community based services (HCBS) waivers.

Asset Requirements:

A single applicant, aged 65 or older is permitted up to $2,000 in liquid (countable) assets to be eligible for nursing home Medicaid or HCBS Waivers. New York exception allows up to $15,900. 
First determine if your asset is a countable asset or an exempt asset. Homes, home furnishings, and vehicles are considered exempt. 

Second, all the assets of a married couple, regardless of whose name the asset is in, are considered jointly owned and are counted towards the asset limit. 

Third, asset transfers made by the applicant or their spouse up to five years (2.5 years in California) immediately preceding their application date are scrutinized. This is referred to as the Medicaid Look-Back Period. If an individual has gifted countable assets or sold them under fair market value during this timeframe, a period of Medicaid ineligibility will be calculated.

Level of Care Requirements:

The "level of care" requirement for long-term care Medicaid for seniors differs based on the type of Medicaid program from which one is seeking assistance
Contact a New York City Medicaid Planning Attorney
The Law Office of Inna Fershteyn can assist you or your loved one with any Medicaid Planning needs. To schedule a consultation, please give us a call at (718) 333-2394.
FAQs
How can I protect my house?
You do not need to give away or sell your home to qualify for Medicaid as it is considered exempt property. Generally, Medicaid will cover the costs for your long-term home care. However, it could still become an issue after the death of the recipient, as Medicaid could ask for reimbursement. To protect your house, you could put it into a trust, so that creditors will not be able to claim it, and eventually, it will be transferred to the designated beneficiary and not the government. You can also go the route of selling your house to your children and creating a life estate. 
If my spouse is going into a nursing home, can he transfer his assets to me and qualify for Medicaid?
No, it's considered a marital asset.  You will have to create an Irrevocable Trust for the transfer to be accepted by the nursing home.  It is also in your spouse's best interest to gift other financial assets that may help him or her qualify for Medicaid. 
How long will it take for my Medicaid application to be accepted or denied?
In most cases, a decision will be made and provided to you within 45 days from the date you submitted your application. However, if you are pregnant, applying on behalf of your children, or have a disability the amount of time may vary.
Should I plan in advance?
Yes, it is recommended to plan ahead of time. Unexpected circumstances may arise at any time and may prolong or even make the planning process much more difficult. Even though you or your family individual are not currently in need of Medicaid, it is better to be prepared instead of having to pay a large amount of out of pocket fees unexpectedly. Hire a medicaid planning attorney to do your elder law planning.
How can my family and I be protected from long term care expenses?
Medicaid planning involves creating a strategy to preserve all your assets preferably. Various clients may have different assets and financial resources. Common tools used to protect assets and increase the likelihood of eligibility for Medicaid may include: creating irrevocable trusts, life estates and converting assets to non countable assets.
Will Medicaid Pay for Nursing Home Care? 
Yes, one of the benefits of receiving Medicaid is that it will cover the cost of nursing home care. If you are eligible and are planning on being admitted to a nursing home, Medicaid pays for the full care. However, it is essential to follow all the guidelines when receiving Medicaid to ensure that you avoid the risk of having it taken away which will leave you in significant debt.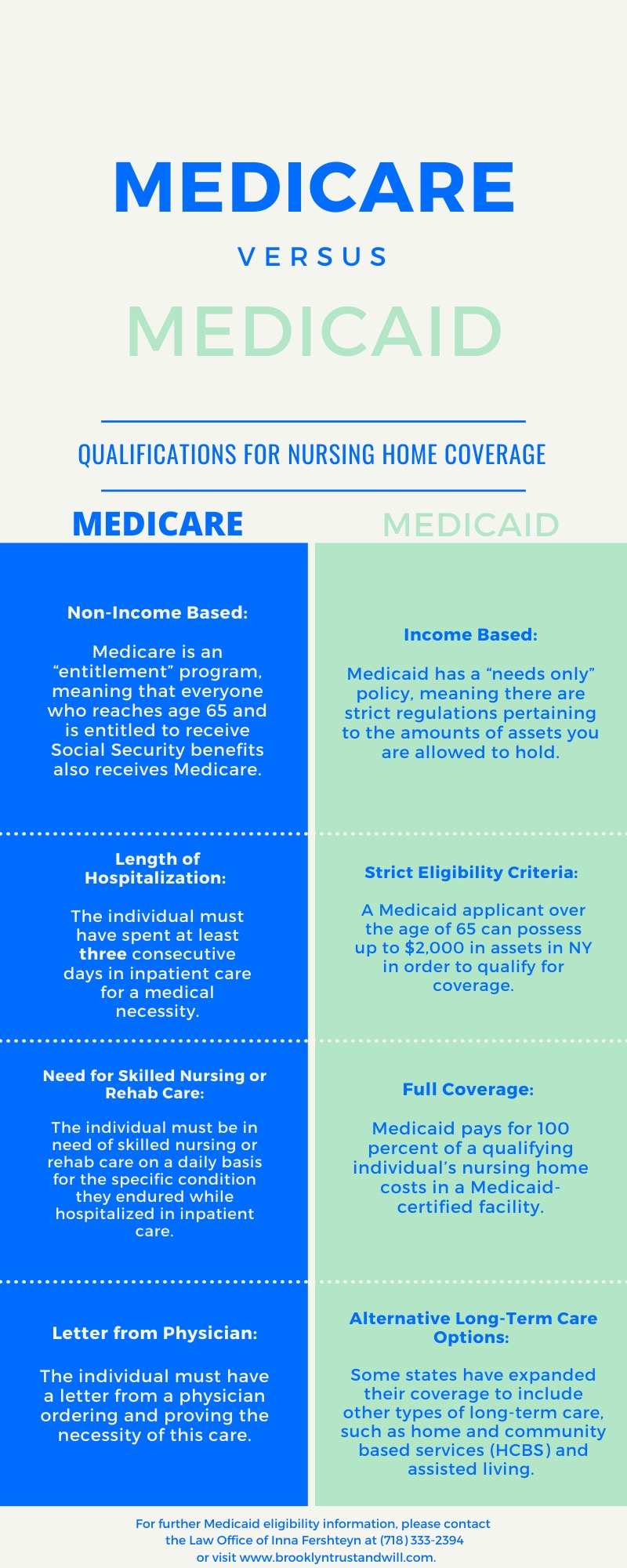 Can I transfer my assets to children just before I go into a nursing home and qualify for Medicaid?
No.  transferring your assets right before going into a nursing home will make you ineligible for medicaid for the next 5 years.  This is because Medicaid has a five-year look-back period, under which individuals who've made or received any asset transfers must wait until five years after the transaction to apply for Medicaid or face a penalty if they apply prior. When transferring your assets, you need to keep in mind that once you make a transfer, it cannot be reversed.
---
Medicaid Planning Articles
---
Medicaid Planning Testimonials
"I can't recommend Law office of Inna Fershteyn high enough for estate planning and Medicaid planning for elderly.  We had an emergency situation where irrevocable trust had to be set up and Medicaid had to be obtained right away and Inna and her team prepared all documents for my relatives in less than one week. Inna is truly the best elder care lawyer in NY." -Luis B
"Even after the Medicaid Planning was done, Inna was always available to answer more questions or guide us through additional steps of the process. Our family loved the office and would recommend Law Office of Inna Fershteyn to anyone who is looking to do their Medicaid or Estate Planning." – Jessica G.
"Inna was very courteous, understanding and most important experienced.   I ended up doing Revocable Living Trust, Will, Living Will and Power of attorney and later on I came back to Inna to do my Medicaid Planning." – Natalia B.
---
Medicaid Planning Resources
Medicaid - General Information:
Medicaid Integrity Program:
Medicaid Consumer Enrollment & Coverage: