WHAT IS MEDICAID PLANNING?
Medicaid Planning is any assistance that is provided to a potential Medicaid applicant in order to ensure their Medicaid eligibility and avoid any claims or incompliances with Medicaid rules and regulations.
WHAT ARE THE BENEFITS OF MEDICAID PLANNING IN NEW YORK?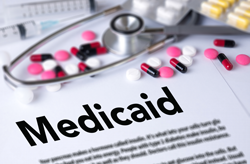 Long-Term Health care can be expensive and residents of a nursing home can exhaust their life time savings very quickly. To avoid such burden there is MEDICAID PLANNING. In general, MEDICAID PLANNING helps you create ways of making your assets and income inaccessible.
Another two goals that can be accomplished by doing timely Medicaid Planning is to preserve assets for your loved ones and provide for your healthy spouse (if you're married).
There are several strategies developed by the attorneys over the years to rearrange ones finances and legally shelter assets from the state. Medicaid Planning, if done by professionally, is completely ethical and wildly used across the nation by people who are looking to maintain their accustomed lifestyle and protect their loved ones and family assets even after they are no longer able to do it themselves.
How can a Medicaid Planning Lawyer help?
These Medicaid Planning strategies and the Medicaid rules themselves can be complicated, which is why you should call a knowledgeable and experienced NY Medicaid Planning attorney at our office. Even the smallest mistakes in completing the Planning or applying for Medicaid can result in denial. To ensure that your medicaid planning tools are developed and implemented correctly – seek professional assistance.
More specifically, what are some medicaid planning strategies?
One of the many strategies available is to create an IRREVOCABLE TRUST. Any property (real or personal) placed in an irrevocable trust will be excluded from your assets, for Medicaid purposes. With a proper beneficiary, the principal that you deposit into the trust will be sheltered from the state and can be preserved for your heirs. Generally, such trusts must be created and funded for a specific period of time for this strategy to be an effective Medicaid planning tool.
The Law Office of Inna Fershteyn is comprised of a group of experienced, leading Medicaid planning attorneys in New York who will help with your concerns regarding Medicaid.
---
WHAT WE CAN DO:
Evaluate your financial situation
Advise on available options to obtain Medicaid coverage
Provide with legal advice to help preserve your life savings, income and estate against creditors
Help obtain for your loved ones the care they need and deserve
---
Medicaid - General Information
Medicaid Integrity Program
Medicaid Consumer Enrollment & Coverage
MEDICAID PLANNING TESTIMONIALS

"Even after the Medicaid Planning was done, Inna was always available to answer more questions or guide us through additional steps of the process. Our family loved the office and would recommend Law Office of Inna Fershteyn to anyone who is looking to do their Medicaid or Estate Planning." – Jessica G.
"Inna was very courteous, understanding and most important experienced.   I ended up doing Revocable Living Trust, Will, Living Will and Power of attorney and later on I came back to Inna to do my Medicaid Planning." – Natalia B.