WHAT IS PROBATE?
Probate is the process of proving the validity of the Last Will of the decedent in Surrogate's Court. It is a complex legal proceeding that may take up to one and a half years in the State of New York. If you live in New York City, the cost of probate can vary depending on the value and complexity of the estate and other factors. To probate a will in Kings or New York county's surrogates court will cost you 5-7% of the value of your estate. The typical probate fees are around $10,000 for estates between $500,000-$1,000,000 but can run a lot more if the Will is Contested and if Probate Litigation occurs as a result of a Will contest by any of the excluded beneficiaries. A New York will probate attorney can help you through the entire legal process. Call our New York estate probate lawyer now at (718) 333-2394 to schedule a consultation concerning Probate or Estate issues.
SCHEDULE CONSULTATION
About The Probate Process
Simply put, probate is the legal process of proving a last will & testament, and properly distributing the deceased person's property to designated beneficiaries as laid out in their estate plan.
The process of probate typically involves the following key steps:
An individual must be appointed to carry out or administer the estate. If the decedent had an estate plan, the administrator or executor is usually named in the will. If it so happens that there is no will or an executor is not named, the probate court has the authority to name an executor of its choice.
The will must be proven to be valid. Since state law sets the rules and regulations for the probate process, the estate plan, and thus, the will must follow all state requirements for notaries, signatures and witnesses to make sure that a will is valid.
The deceased person's property is identified and appraised.
Debts and/or taxes owed by the deceased are paid off.
Serving NYC, Brooklyn, Bronx, Queens, Staten Island & Manhattan
For the last two decades, the Law Office of Inna Fershteyn has established itself as a leading law firm when it comes to helping clients navigate the complex and incredibly nuanced probate process. We help clients handle all legal procedures related to dealing with their deceased loved ones' estates.
Though we're based out of NYC, our firm also represents relatives of people who might have left a will in NY or need NY estate planning done for relatives/loved ones who are disable and unable to come to our office themselves. Our principal attorney Inna Fershteyn visits relatives in hospitals, nursing homes or assisted living facilities and helps to set up the necessary legal structures, including wills, trusts, powers of attorney and more to make sure our clients and their loved ones are well taken care of in their later years. We also help out-of-state executors to serve as executors in NY probate proceedings and to fulfill their duties as executors even if they are out-of-state.
How to Avoid Probate?
Avoiding the costs and long delays of the probate process is simpler than most people think. Below are some simple tips to help you keep more of your estate in the hands of your loved ones.
1. Set up a Living Trust
The simplest and most straightforward way to bypass the probate process is by creating a living trust. Unlike a will which only distributes your assets upon death, a living trust transfers ownership of the assets from the original owner to the trust itself which is managed by a trustee for the direct benefit of your beneficiaries. It allows you to avoid the entire process of probate since the assets placed into the trust are no longer under your possession.
2. Add A Payable-on-Death Beneficiary
Another way to avoid probate is to simply add a payable-on-death beneficiary to any or all of your financial accounts including but not limited to life insurance policies, 401k plans, pension plans, stocks, bonds and IRA accounts. To get started, simply request and fill out the payable on death that your bank or brokerage company provides. If you're married, it's important to remember that some of these accounts may be partially owned by your spouse. By filling out these forms, you ensure that your assets are immediately transferred upon death and thus, avoid the expensive and time consuming cost of probate.
3. Hold Any Property You Own Jointly with A Spouse or Significant Other
One last way to avoid probate is to hold any property you own jointly with a spouse or significant other. Having joint ownership allows the property to pass automatically to your significant other without going through probate, regardless of your marital status.
Common Issues Clients Need Help With During Probate
As mentioned prior, the probate process is incredibly complex and highly nuanced. Everything in your estate plan must be executed perfectly in order for the estate to be successfully probated. Below are the most common issues we help our clients with as they go through the probate process.
Review of existing will
Review of beneficiaries
Family tree affidavit
Genealogy report and search for missing family members
Preparation of probate petition
Filing of probate petition
Service of process on beneficiaries
Case Studies:
A client who had recently lost her spouse due to natural causes while vacationing in Puerto Rico came to seek legal assistance regarding her late husband's property estate apartment in Manhattan, New York. Inna and her team were able to help the client get letters of administration through an electronic filing process since COVID-19 precautions were limited for mailing services. With the process taking almost a year for some, our client received her letters within two days of filing. With the help of the Law Office of Inna Fershteyn and Associates, P.C., the client was able to obtain full ownership of her late husband's property.
HOW OUR NEW YORK PROBATE LAWYER WILL HELP YOU:
An experienced New York Probate lawyer at the Law Office of Inna Fershteyn will advise you about the following:
Which petition probate or administration to file in Surrogate's Court and in which County such petition should be filed.
Help prepare and file the appropriate petition with Surrogate's Court.
Provide full support for appointed Executor/Administrator in dealing with the estate, including payment of estate debt to rightful creditors, sale of estate assets, payment of estate taxes and final distribution of estate assets to heirs.
Represent clients in Will Contest Proceeding.
Provide representation and experience with the NYC Probate Surrogate's Court.
Call (718) 333-2394 to set up a consultation or contact us online.
WHAT IS A WILL CONTEST?
Any Will can be contested by a potential heir or an alleged debtor of the estate. These are the most common reasons for a Will contest:
The Existence of a Later Will – If there is a validity executed Will made after the one offered for probate, the later Will would replace the earlier Will.
Coercion and Undue Influence – If the decedent was influenced through coercion, duress or fraud to place the wishes of another, rather than his or her own, into the Will, the Will may be found invalid.
Fraud – If it can be shown that a false statement was made to the deceased convincing the deceased to dispose of his or her property differently than he or she would have otherwise, the Will may be found invalid.
Incapacity – The law requires that the decedent was of "sound mind" at the time the Will was made. The "sound mind" requirement typically requires that the person understands in a general way (1) what he or she owns, (2) who his or her family is and (3) what his or her Will provides. The state of mind at the time of making and signing of the Will is the mental state considered. If the testator (the one making the Will) is usually of unsound mind, but has occasional moments of clarity, and the Will was executed during one of those moments of clarity, then it would be valid. Proving that the decedent was mentally ill or under the influence of alcohol or drugs at the time the Will was made are also ways to establish incapacity.
Improper Execution – A Will must be properly executed in order to be valid. This requires that the making and the execution of the Will conform to the state's requirements. In New York, a testator must be 18 years of age or over, and of sound mind and memory. The Will must be witnessed by at least two persons who will not benefit under the Will. A Will must be executed in strict compliance with the law or it will not be valid. Homemade Wills are extremely dangerous and are frequently the subject of lawsuits.
Forgery – A Will can be found invalid if any portion of the Will, including any terms of the Will or the signature of the testator or the witnesses, is determined to be forged.
If a Will contest occurs, a trial of the Will contest must be held before the Will can be probated.
Brooklyn Probate Lawyer
The Law Office of Inna Fershteyn is located at 1517 Voorhies Avenue in Sheepshead Bay, Brooklyn NY, and proudly serves clients from all over Brooklyn, including Manhattan Beach, Bensonhurst, Ocean Parkway, Dyker Heights, Park Slope, and many many more of our communities. We work directly with the Kings County Surrogate's Court at 2 Johnson Street, Brooklyn, NY to serve our probate and estate planning clients.
Manhattan Probate Lawyer
We're also located at 312 East 2nd Street, New York, NY and serve clients all over the Manhattan area including Midtown Manhattan, Chelsey, Soho, Wall Street, Upper East Side and Upper West Side, and work closely with the New York County Surrogate's Court at 31 Chambers Street NY, NY to fulfill their administration, probate and estate needs.
Probate FAQs
How Long Does the Probate Process Last?
The duration of any probate process directly depends on the complexity of the estate (or lack thereof). Factors such as the number of assets and debts in the estate, whether or not there is a will, whether the beneficiaries can be easily found and contacted, and whether there will be any disagreements or disputes regarding the validity of the will or distributions determine how long it will take for an estate to go through probate. Generally speaking though, the probate process can last anywhere from two months to three years in the state of New York.
What Happens If There is No Will?
When a person dies without a will, their assets are distributed to relative survivors according to probate rules. In New York that means that a closest living family member is entitled to the assets from the estate.
When Is It Necessary to Not Have A Will?
A will may not be necessary if you know that you will have no probatable assets when you die, you've made arrangements for your property and are confident that your wishes will be carried out, you are satisfied with the transfers that will occur according to local intestate law or if you know that your property will pass automatically upon death.
Do All Assets Have to Go Through Probate?
Some, or all, of the assets within a decedent's estate may not have to go through probate to be transferred. In fact, non-probate are typically transferred directly to designated beneficiaries without any involvement with probate court.
What are Non-Probate Assets?
Jointly owned property with survivorship rights does not have to be probated. Real estate, vehicles, bank accounts and any other properties that have a title document may be held jointly with survivorship rights and may not need to be probated – that is, when one owner dies, the title automatically passed to the remaining, living owner.
Properties that have designated beneficiaries, such as life insurance policies, bank accounts and other financial accounts do not need to be probated. These are called payable-on-death accounts, and if a beneficiary is listed, they will receive all of the assets upon death of the account holder. Properties including stocks, bonds and other types of securities typically allow for a beneficiary designation called Transfer-on-Death to be named as well; like with payable-on-death beneficiaries, assets from these accounts will automatically be transferred to the respective designees upon death of the account holder. If the beneficiary is listed as an estate though, or the beneficiary is already deceased, the asset will become part of the probatable estate.
Additionally, property owned by a living trust does not need to be probated. Upon death of the grantor, the trustee will transfer the trust property to the designated beneficiaries in the trust documents.
If Avoiding Probate Is Not An Option, Who Will Manage The Probate Process?
An executor named in a will or a court-appointed administrator will be responsible for overseeing the probate process. Their legal obligations include obtaining the original will, hiring a probate attorney (if necessary), initiating the probate process, cancelling credit cards, notifying the government of the decedent's death, and managing the estate's assets.
If probate is deemed to be unnecessary, the decedent's family may choose an informal representative to pay off debts and distribute the property within the estate. The chosen representative is usually a family member or close friend of the decedent.
PROBATE ARTICLES
PROBATE TESTIMONIALS
"Inna and her staff do a tremendous job when it comes to not just routine estate planning, but advanced and complex plans and probate matters." – Michael P.
"Inna Fershteyn is a very knowledge attorney with many years of experience in Trust and Estates, Elder Law, Medicaid Planning, Probate and Administration. She is a truly understanding and compassionate attorney who always responds to the individual needs of her client. She gets the job done very well – and most importantly with speed and great accuracy! Highly recommended!!!" – Mariya G.
Administration Proceedings Case Study
Client's father passed away leaving behind 2 grown children and a wife. He died intestate – without a will. His estate consisted of a house in Brooklyn NY and 2 bank accounts in Chase and Bank of America. There was also an IRA and life insurance. While the wife was able to gain access and receive proceeds of Life Insurance and IRA plan as she was listed as a beneficiary, the house and 2 bank accounts had to go through NY Surrogate's court process called Administration since the father died without a will in NY. If there is no will then the surrogate's court decides who is a beneficiary of the estate in accordance with NY EPTL – New York Estate Powers and Trusts Laws. In accordance with NY EPTL, the wife would get the first $50,000 plus 1/2 of the estate proceeds while 2 adult children would get the rest. Attorney Inna Fershteyn prepared a NY Surrogate's court petition for administration of the estate and submitted necessary forms such as a funeral bill, family tree affidavit and death certificate as well as the payment for the administration. The administration process in the state of NY is extremely slow and is still backed up with all the NY administration cases of people dying without a will during covid. However, attorney Inna Fershteyn managed to obtain the letters of administration in a record amount of time which allowed the family to pay all the creditors and distribute estate assets to all the beneficiaries.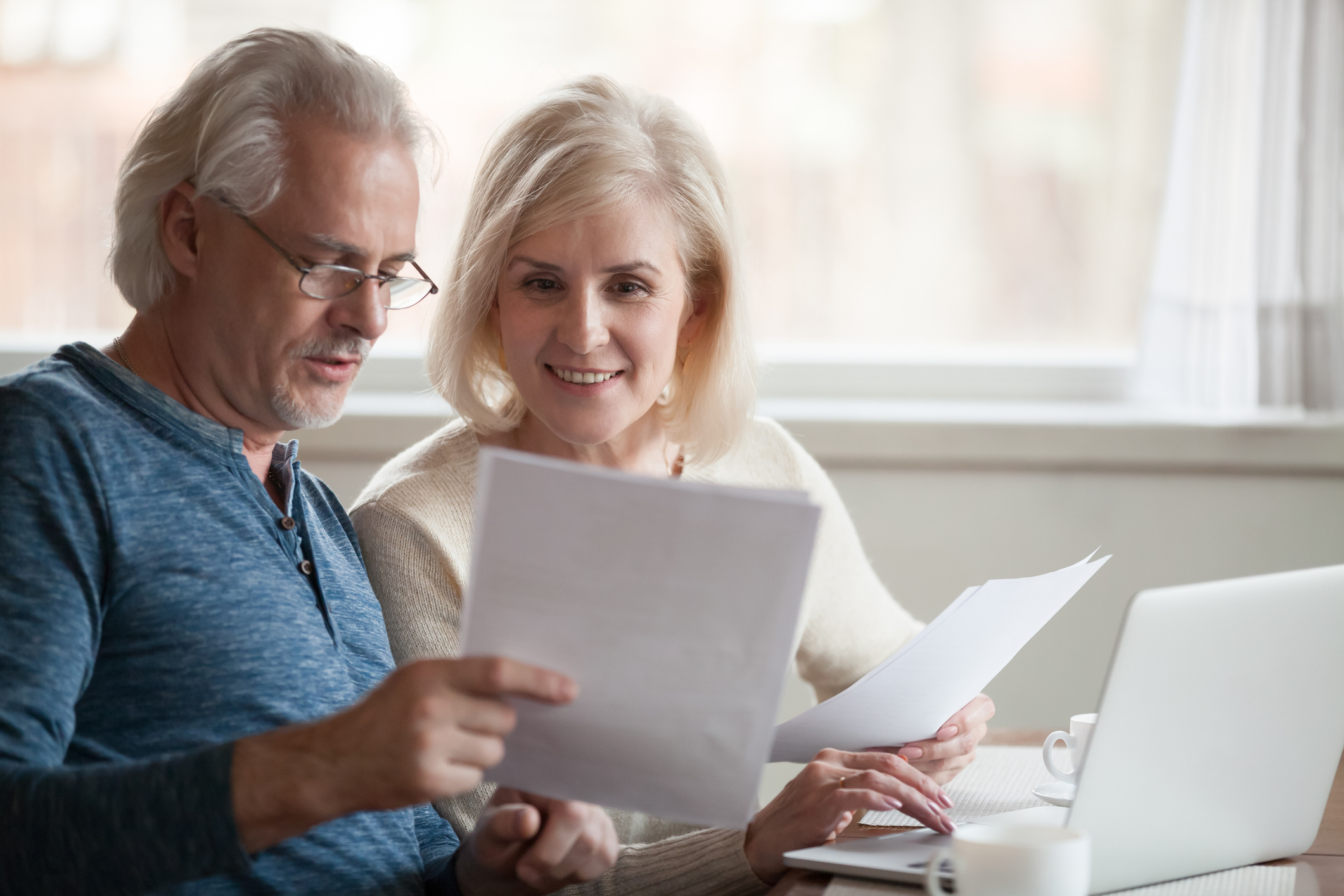 PROBATE AND WILL ADMINISTRATION CASE CLOSED
July 6, 2023
A client lived in a co-op apartment with her brother who passed away. Her brother unfortunately passed away without a written will that voiced his wishes to transfer his 50% share of the apartment. To obtain full ownership of the apartment, we helped the client access a certificate of right to survivorship and file for will administration. We listened to the client's needs and addressed them immediately knowing that nowadays, the will administration process may take several months.
May 27, 2023
A family came to the Law Office of Inna Fershteyn during an extremely difficult time. A mother and father lived with their adult son in a co–op apartment when he committed suicide. The son had sole ownership of the apartment, but passed away without a written will. To transfer ownership of the apartment to his surviving parents, we helped them file letters of administration. Additionally, their son processed a large sum of money in his bank account, but did not name any beneficiaries. Despite having a son, we could not name him as a beneficiary because he was not a U.S. citizen. Therefore, we helped name his parents the appropriate beneficiaries on the account and let them preside over the account. During this process, we sympathized with the family's grief and addressed the situation in a timely manner.
---
The Law Office of Inna Fershteyn is comprised of a group of experienced, leading will probate attorneys that can help with your will probate proceedings and will contests after a loved one has passed away. We serve Clients from Brooklyn through the Five Boroughs of New York City as well as Kings County, New Jersey and the surrounding area.
---
For more information about Will Probate please call the Law Office of Inna Fershteyn at (718) 333-2394 and schedule a NY Probate consultation.
---