Throughout the years, we have seen new waves of technological advancements in investing on the internet. In the past few years, a vast amount of people have invested in digital assets. Digital assets are anything that is digital, has value, and can be identifiable. This allows digital assets to be considered as property since the people who own them have rights over them. A popular example of this would be cryptocurrency such as Bitcoin. However, with these forms of investments, there oftentimes is confusion on what can be inherited and how they can be inheritable.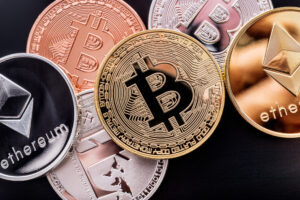 It's important to know that not all forms of digital assets can be inherited. The ones that can be inherited are called "transferable digital assets". Some example of these would be:
Payment, utility, and security tokens 
Online portfolios and wallets
Registered trademarks
Patents 
Copyrighted digital material 
Royalties generated from photos
Videos that generate revenue 
Digital music files 
For digital assets that cannot be inherited, it is usually due to the fact that the person does not actually own the asset. This includes:
Subscription services
Social media/email accounts
As of right now, the laws surrounding digital inheritance are not regulated as strictly as traditional inheritance but that should not stop you from planning ahead. As mentioned previously, any digital asset that you may own is considered your property. Because it is property, it is an asset that can be passed down to your family or close friends. To ensure that your digital assets will carry on to your loved ones, it is crucial to write a will. When a will is written properly, it will carry your wishes for where you want your digital and non-digital assets to go. 
Additionally, finding an estate attorney to help with your estate plan will significantly reduce your troubles and burdens that you may face regarding estate planning. Any confusions about digital assets and traditional assets can be cleared up with the help of an estate attorney. An attorney will be able to help you sort out and thoroughly go through all kinds of assets you may have. If you or a loved one needs assistance in sorting out your assets (digital or not), please contact the Law Office of Inna Fershteyn at (718) 333-2394.
Law Office of Inna Fershteyn and Associates, P.C.
Average rating:
0 reviews