Talking about death and money is an uncomfortable topic for many- especially when both are in the same conversation. It is common for people to avoid talking about trusts and wills to their families which often results in confusion between surviving family members. However, it is important that your family is prepared for what will come after your passing.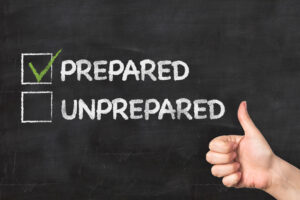 Although this is often an unspoken topic, it is still a conversation that should be had. If you pass away without explaining your will, it is possible that some trouble may arise. If you explain in advance why you split your assets the way you did, it can help avoid possible family fights, which further stalls the distribution of assets. In addition, it can clear up any possible trouble for your family in the future. For example, if you wanted your oldest daughter to inherit your house but she doesn't want to live there, she is burdened with a house she doesn't want. By sharing your estate plan with your family, it can allow the chance for your family to share their thoughts on your plan, despite all final decisions being up to you.
While you can bring up your estate plan at any time, here are some occasions where you may be able to weave in this topic into conservation:
A change in job

A milestone birthday 

Family gatherings

Update on your will

Mention of other families fighting due to the passing of an acquaintance
It is important to include all family members that are in your will when discussing your estate plan. Although you can individually discuss it with each family member, it can be time-consuming and confusing. The most efficient way to discuss this would be when everyone is gathered together so that everyone is on the same page. It is possible that some family members will have extreme reactions but regardless, it is best for you to remain calm and answer any questions they might have. 
When sharing your estate plan, be sure to include the topics below in the conversation as well:
Discuss the asset distribution and explain your reasoning 

Let them know who your attorney and agents are

Where your important documents relating to your estate are located

What to do if you ever become incapacitated 
When discussing distribution of assets, it is your choice if you want to include specific numerical values with those statements. Most people do not include the exact amount of money that they plan on giving to their family members since it is a touchy subject. Especially when there are uneven distributions of wealth among children, it might be enough to just state that they will each be inheriting a portion of your assets. If you choose to do so, explaining that you want some of your assets to be donated to a charity of your choice can prevent any confusion after your death to family members.
Creating a thorough and proper estate plan allows your loved ones to be at ease in the future. Talking to them about it is also part of the process as it can relieve and save problems for the future. If you or a loved one need assistance in estate planning, please contact the Law Office of Inna Fershteyn at (718) 333-2394. 
Law Office of Inna Fershteyn and Associates, P.C.
Average rating:
0 reviews