As parents and guardians, seeing your children grow up so quickly can leave you forgetting about the importance of planning for their future health and well being. They're young and have a great amount of time ahead of them, but what legal documents are needed to keep them protected? Having such documents readily available before they head out to college is essential to securing their future.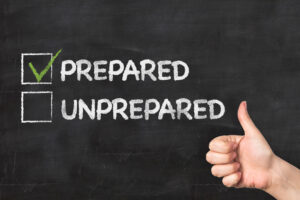 Illnesses, diseases, viruses are ubiquitous and unprecedented. With this in mind, you want to be the person that makes tough decisions for your child when they leave home. Accordingly, there are legal documents parents need to have prepared before their teen heads to college. Here are three forms that make it easier for a parent (or whoever is chosen) to intervene in an emergency or other scenarios. 
What Do You Need In A Medical Emergency 
Health Care Proxy (i.e a healthcare agent, medical power of attorney, or durable power of attorney for health care)
This provides your authorized agent access to your medical information and the capacity to communicate with your medical health care providers, as well as the authority to make medical decisions on your behalf. Signing a healthcare proxy appoints someone to make medical decisions on your behalf if you are unable to do so.
The execution of a healthcare proxy is governed by various legislation in each state (state laws differ on whether a medical proxy has to be notarized or merely witnessed). As a result, the legal document you sign will be tailored to the state in which it will be utilized. The HIPAA authorization is incorporated into the standard medical proxy form in several states.
2. HIPAA (Health Insurance Portability and Accountability Act) authorization or HIPAA release 
This is a more limited document which allows healthcare professionals to share your health information with whomever you designate. A separate HIPAA authorization (one that isn't part of a larger legal document like a healthcare proxy) does not need to be notarized or witnessed.
This documentation will frequently serve in obtaining information from the health-care facility where your child is being treated. A young adult can specify in a HIPAA permission that they do not want information regarding sex, drugs, mental health, or other things that they wish to keep private. A HIPAA release, like the wider healthcare proxy, might incorporate a Living Will.
3. Durable Power of Attorney (Durable POA)
This gives a chosen agent (in this example, a parent) the authority to make financial choices on behalf of the student. Power might be given to you immediately after signing the agreement, or it can be given to you only if your child becomes disabled.
The POA empowers the designated agent to sign tax returns, obtain access to bank accounts, pay bills, modify your child's financial assistance package, and resolve tuition issues, among other matters. Each state has its own set of durable POA forms, so it is important to consult with a local and trustworthy attorney from your state. Medical POA (or formerly called healthcare proxy) can be included in the Durable POA in several states.
When Should You Get These Documents?
Because getting everything in order might take time, you should prepare these documents well ahead of time. It may be difficult to capture an adolescent's attention once they leave for school.
What Else Changes When Your Teen Turns 18?
Even if you still consider your teenager to be a child at 18, they are legally an adult. They can vote, serve in the military, sit on a jury, sign a contract, and marry without your permission since they have that standing. Although they are still unable to perform some activities, such as consume alcohol or lease automobiles, their legal standing is vastly different than it was when they were 17.
When they reach the age of 18, all males with US citizenship must register for the selective service (with a few exceptions).

This is a terrific opportunity for your kids to register to vote, even if it is not mandatory.

When your children reach the age of 18, you no longer have the right to make medical choices for them, even if they are still covered by your health insurance and you are paying the bill. If your child is temporarily incapacitated due to an accident or sickness, you may require court permission to act on their behalf or told of their medical condition.

FERPA legislation states that after your child becomes 18, you no longer have access to their transcripts, despite being responsible for funding their education. Even if you request a copy of your 18-year-transcript directly from the registrar, they cannot provide it to you legally.

Once your children reach the age of 18, you will no longer be able to handle their finances.
For further guidance on preparing legal documents for your children, please contact the Law Office of Inna Fershteyn at (718) 333-2394 to best assist you with all of your estate planning needs. 
Related articles: https://brooklyntrustandwill.com/one-day-next-day-gone-micro-estate-plan-protects-children/