Medicaid planning is a complex method of estate planning that allows individuals to become eligible for Medicaid benefits. Medicaid benefits help recipients save money even if your income and assets may be too high to qualify. Since the Medicaid application process is both time consuming and constantly changing, Medicaid planning attorneys take the burden of the application process off applicants while also making sure that individuals are within the income limits set by Medicaid in NY. Due to New York's Medicaid rules, it is important to do Medicaid planning sooner rather than later, especially if the applicant is applying for Medicaid for the purpose of receiving nursing home coverage. Whether you start Medicaid planning early or not, consulting with an experienced attorney well versed in Medicaid in NYC is highly recommended. To learn more about the Medicaid Planning process and the 2023 Medicaid income limits, read more below: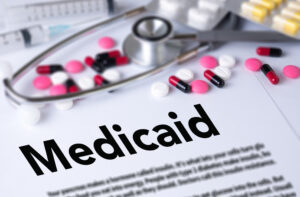 Initial Consultation
Having an Initial Consultation with the Attorney: Having an initial consultation with an experienced Medicaid planning attorney is an important first step to take to establish what the purpose of receiving benefits is for. During this initial meeting, the attorney will review the individual(s) assets and income to determine the extent of planning needed to help you or your loved one qualify for Medicaid.
Types of Planning Strategies:
Irrevocable Trust:

An irrevocable trust also known as a

Medicaid asset protection trust

cannot be altered once executed. Essentially, once assets are placed into an irrevocable trust, the creator of the trust referred to as the grantor no longer has full control or freedom over these assets. The key benefit of an irrevocable trust in regards to Medicaid planning is that since assets placed in the trust are no longer in the grantor's control, they are excluded from an individual's taxable estate and do not count towards your income. This also means that once your assets are placed in the trust, they are protected from creditors. If you're looking to apply for Medicaid, this trust should be set up prior to submitting an application as a five year look back period is in place for individuals looking to receive nursing home coverage.

Pooled Income Trust:

A pooled income trust allows people with disabilities and older adults seeking Medicaid benefits or long-term care services to spend down excess funds in order to be eligible for Medicaid. Pooled income trusts gives people in need of Medicaid coverage a way to access health benefits while allowing recipients to utilize the excess funds that are deposited into the trust. Excess funds can be used to pay for items and services not covered for Medicaid such as rent, utilities, telephone and cable bills
NEW 2023 Medicaid Income Limits for Aged, Blind, and Disabled
Before applying for Medicaid, it's important to check what the income limits are for all applicants interested in receiving benefits. Since income limits for Medicaid are constantly changing, it's important to find a distinguished Medicaid planning attorney who is familiar with the most up-to-date income limits. The following table shows the most recent NY Medicaid Income Limits:
NEW 2023 NY Medicaid Income Limits for Aged, Blind, and Disabled
Single
Married (one spouse applying)
Married (both spouses applying)

Income Limit (per month)

Asset Limit

Income Limit (per month)

Asset Limit

Income Limit (per month)

Asset Limit

$1,677.00

$30,182.00

$2,268.00

$40,821.00

$2,268.00

$40,821.00
*Limits updated as of February 2023
Ensuring that you or a loved one will be eligible for Medicaid is an important first step before submitting your Medicaid application. If you or a loved one need help protecting your assets to become eligible for Medicaid, contact the Law Office of Inna Fershteyn at (718) 333-2394.
Law Office of Inna Fershteyn and Associates, P.C.
Average rating:
0 reviews