A Few Estate Planning Lessons Learned From Philip Seymour Hoffman
Oscar winner Philip Seymour Hoffman unexpectedly passed away at age 46 on February 2nd, 2014, leaving behind an estate reported to be worth $35 million. Reportedly, Hoffman did only the basic of estate planning – a will and nothing else. It still remains to be seen how Hoffman's estate will be divided.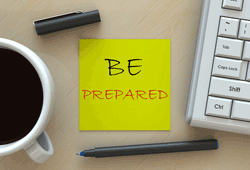 Make Sure To Have An Estate Plan
In order to avoid situations like Hoffman's, make sure you create your estate plan. Simply establishing a will is not enough. A will would need to go through probate, which can be very expensive, and take a long time to pass before finally being able to distribute the assets. Estate planning manages your financial matters, and can also protect your family and yourself.
Start Planning If You Know You Are Facing Personal Problems
Hoffman had faced alcohol and drug problems earlier in his life. He entered a drug rehabilitation program and remained sober for 23 years until relapsing in 2013. Hoffman passed away less
than a year later. Police found injectable drugs at the scene of his death. You cannot predict when an accident may occur. There is never a right time to start, but potential life threatening events are a signal to begin planning for what might happen after.
It's Important To Have An Estate Plan Whenever Children Are Involved
Hoffman was survived by his three children, Cooper (10), Tallulah (7), and Wilia (5). It is important to think about estate planning whenever minor children are in the picture. If anything
were to happen, who would be the children's guardian? How would you want your child raised? What about inheritance? Do you want certain assets distributed to your children? Estate planning can ensure that your children are protected and cared for.
Make Sure To Be Clear Who and What
Without proper dictation, it is hard for individuals who are not directly associated to receive anything under the law. Hoffman was survived by his longtime girlfriend Mimi O'Donnell, though they were never officially married. Legally undefined relationships such as this for example, may require additional planning in order to avoid any complications. Thus, you should make sure to specify who and what you want to do with your assets.
Update Your Documents
It's important to keep your documents updated – a lot can change over time. Hoffman's will was dated October 2004, his death was February 2014. Hoffman's two youngest children were not mentioned in the will due to the fact that it was dated too far back. This raises questions of the validity of the will, and his youngest children may not be able to receive a share of the inheritance.
Why Should You Create An Estate Plan
Creating an estate plan can only make matters easier and organized. Having a complete estate plan is far more useful than only having a will. With an estate plan, you can avoid probate, minimize taxes, save time, protect your children, and ensure that your assets are distributed to the rightful beneficiaries. So what are you waiting for? Contact Attorney Inna Fershteyn, an experienced estate planning lawyer, who can assist you in creating your own estate plan and answer any questions you may have.