Probate is a complicated process that requires executors to uphold immense responsibilities in distributing the estate of a deceased individual. When filing a probate proceeding, the will is reviewed and is determined if it is legal and authentic. While probate may seem like a hassle, an estate lawyer can help you navigate the process. For a seamless transition of who holds your assets, it is necessary to understand why a lawyer should file a NYC Probate Proceeding on your behalf.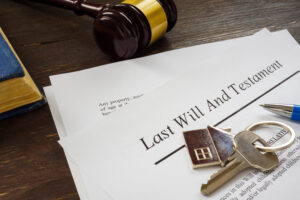 Probate is a legal process handled through the courts which administer a deceased individual's estate. Probate matters depending on the type of assets the decedent left behind and how those assets are titled. Probate is required if the descendent owned assets in his or her name only, if the total value of assets exceeds $100,000, or the decedent owned real estate outside of a trust that was not owned jointly with the right of survivorship.
Below are some reasons why a lawyer should help you file probate:
Protect Personal Liability 
Personal liability can arise in a probate situation if an executor makes a mistake. For a first-time executor, it is very common to mess up assets, undervalue assets, fail to properly notify creditors, or miscalculate the amount of taxes. However, mistakes can be costly, which is why an attorney is beneficial. 
Save Time
The more value an estate is, the longer probate will take. Whether you have a demanding job or your own family, devoting the necessary time may be difficult. To counteract your personal responsibilities, an estate lawyer can save time. A lawyer is fully versed in the law, leaving time for you to focus on liquidating estate assets, keeping records, paying bills, and making lists of creditors.
Prevent Disputes and Stress
Hiring an estate lawyer diminishes the possibility of time-consuming probate litigation. For example, if the estate is being handled unprofessionally, creditors and heirs will feel more inclined to get involved. Likewise, you may even find yourself in an expensive lawsuit; the job of an estate lawyer is to make the process as easy and inexpensive as possible. For your own convenience, it is best to hire an attorney. 
Sequence of a Probate Proceeding: 
Typically, the time it takes to go through a New York probate varies based on your individual case. To better understand the job of an executor and how tedious it can be, here is a hypothetical outline of what an executor's job is in each stage. 
Stage 1: The will of the decedent is located and read to the heirs.
Stage 2: The Original Will and Death Certificate along with other forms are submitted to the court.
Stage 3: The court will issue letters of administration. These allow the personal representative to act on behalf of the estate.
Stage 4: The personal and real property will need to be appraised and any property part of the estate distribution that must be sold should be completed. 
Stage 5: Determine the total value of the estate.
Stage 6: Pay off all creditor's claims and resolve any disputes with interested parties.
Stage 7: File the Federal Income Tax returns 1040 and 1041 and finalize the accounting. 
Stage 8: Distribute assets to the decedent's beneficiaries. Petition to discharge the personal representative should be filed with the court. 
After all of these steps are completed, which could take up to two years,  the estate is officially closed.
Oftentimes, estates that own property that is difficult to value will take longer to probate. Items in this category include rare collectibles, racehorses, patents, and oil rights. Assets that do not have a clear value likely will prolong the probate process. The estate has to file an estate tax return.
To hire a lawyer to file an NYC Probate Proceeding on your behalf, contact the Law Office of Inna Fershteyn at 718-333-2394.