May is the celebration month of National Elder Law Month! Originating in 1963, National Elder Law Month stemmed from President John F. Kennedy issuing Proclamation 3527. He declared the month of May "Senior Citizens Month," proclaiming that all "informal and educational means should be used" towards "useful and satisfying lives." Later on, in 1980, President Carter changed the name to "Old Americans Month." Following that in 1988, the National Academy of Elder Law Attorneys established May as "National Elder Law Month."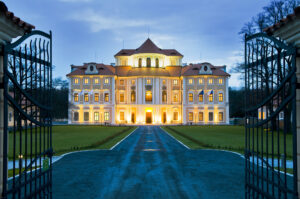 Eldercare planning is important for emotional and legal stability. Having peace of mind while ensuring your assets are handled how you desire is a necessity. An estate lawyer can help in this process, helping you achieve and advocate for what you want. National Elder Law Month acts as a reminder that finding long-term care is essential.
When deciding your estate plan, there are five valuable eldercare planning tips you should keep in mind.
1. Learn the costs of long-term care in your state
From health care to living facilities, where you live may be largely dependent on your care needs. This is because long-term care expenses vary based on your geographic location and what type of care you are looking for. Receiving care from your home, an assisted living facility or a nursing home all have different costs. It is important to be cautious of this when tending to the needs of you or your loved one. Speak to an elder law attorney to inquire about qualifying for Medicaid.
2. Identify how you will be able to afford long-term care
Talk to your attorney and financial planner regarding how you will afford your estate plan. Long term care can be expensive, so it is key to plan for this inevitable expense in advance. It is in your best interest to start thinking about the costs as soon as possible to avoid a frenzy of stress later. Elder law attorneys can give you asset protection strategies to help make sure your hard earned savings aren't spent on long-term care facilities. With Medicaid laws constantly changing, it's important
3. Communicate concerns to loved ones 
You must keep your loved ones in the loop on your plans. If you want them to play a particular role, expressing your concerns will help plan for the future. You do not want to blindsight the people in your life in your last moments. Rather, it is best to reach out upon planning in order to fully cherish the time you have left together.  
4. Make sure your estate plan is current
It is your responsibility to start your estate plan to reflect your wishes. Whether you are concerned about your legacy or who will act if you are incapacitated, you must have estate planning in place. Naming a durable power of attorney is essential, as this individual will gain the legal authority to make decisions for you if in a crisis. 
5. Consider future disability 
Unfortunately, many estate plans are silent on long-term care. You want to ensure that you have someone who can act on your behalf if you cannot and can obtain eligibility for long-term care programs. 
For more eldercare planning tips, please contact the Law Office of Inna Fershteyn at (718) 333-2394.