Kings County Surrogate's Court
In New York State, each county has a Surrogate's Court. The Kings County Surrogate's Court handles cases involving the probate of a decedent's Last Will and Testament and the administration of the decedent's estates. They also handle specific types of guardianship cases – particularly guardianship of a minor and guardianship of an incapacitated adult. This article will break down some of the typical cases the Kings County Surrogate's Court hears and discuss whether you should file a probate or administration proceeding on your own.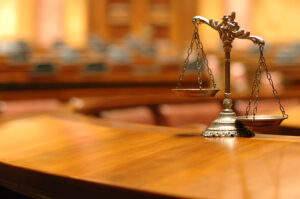 Matters Typically Heard by the Kings County Surrogate's Court
Read below to understand some matters that may be heard by the Kings County Surrogate's Court:
Probate – Individuals will submit petitions to prove the legality of a decedent's Last Will and Testament and officially appoint an Executor, or Administrator Called to Action (CTA), or Administrator De Bonis Non  (DBN), or even an Administrator for the Estate. Wills can be contested by other individuals or parties so the Surrogate's Court can also handle the entire contest process. 
Administration – If someone died without a Will, an Administration proceeding will occur. It is a process in which a person is appointed to collect and distribute assets because the decedent did not leave any instructions or wishes as to who they prefer. The Administration department will handle all forms of petitions.
Voluntary Administration (small estate administration) – A simplified process of administration. It settles the estate of a decedent whose assets do not exceed $30,000 in value.  The assets must be in the decedent's name alone. However, voluntary Letters of Administration cannot be used to administer real property.
Miscellaneous Proceedings – The Miscellaneous department handles a number of applications and proceedings that are not specifically probate or administration, but could be part of the processes. For example, petitions to unseal a residence, applications to search a safe deposit box, proceedings to remove a fiduciary, proceedings to set legal fees, or proceedings to determine a spouse's right to an election are all filed with the Miscellaneous department. 
Accounting – A fiduciary (the Executor, Trustee, or Administrator) of an Estate or Trust might be compelled by the Court to file an accounting proceeding or even voluntarily choose to file an accounting proceeding. The Accounting department will receive the Petition to Compel and the subsequent accounting.
Guardianship – the Kings County Surrogate's Court manages two types of guardianships:
Appointing a guardian for a minor (child under 18 years of age), and/or of their property.

Appointing a guardian for a mentally-incapacitated person or a physically disabled individual and/or their property. There is no age restriction under this provision.
Can I file a Probate or Administration Proceeding On My Own, and is it recommended?
The amount of time required to complete the probate process or administration proceeding varies widely. Probate can go faster if all heirs can be located, the will is uncontested, no appraisals are needed, and the debts are easily resolved, then probate can be completed in three to six months. In more complex cases, like involving a contested will or missing heirs, probate can take years to be completed.
Under New York law, a probate attorney is not required to take care of a probate proceeding on your behalf. If you feel sufficient enough to handle probate or administration on your own, you may go ahead. However, legal assistance can save time and effort by assuring that all paperwork is properly completed and everyone with an interest in the estate receives any required notifications. Many probate matters can be challenging so you would be better served by hiring an experienced probate attorney to handle your case. Some complications that could arise include difficulty in locating interested parties for jurisdictional purposes, defects in the language of the Will, and potential for someone to contest the Will. If the will is contested, a probate attorney with experience in estate litigation in New York State can work with the executor to get the matter resolved.
For assistance with the probate and administration processes, it is best to consult with an experienced attorney. Contact the Law Office of Inna Fershteyn today at (718) 333-2394.
Kings County Surrogate's Court Directory
The contact information for the various departments in Kings County Surrogate's Court is listed below. Please note that response time may be slower or limited due to the current pandemic. If you are not able to reach the department by phone, please consider sending an email.