There are many ways you can spend your hard-earned dollars. And there is nothing wrong with rewarding yourself for your hard work and a job well done. But what would happen if you rewarded someone else instead? Charitable giving is extremely important for a number of reasons. It extends a positive attitude beyond your inner circles, to the public and to the community. Supporting a cause can help keep you informed about issues in society. Giving to charity may also improve your sense of well-being. You will be making a difference in the society and will also be promoting ethical behavior and morale. This leads to a better culture in the community and long-term benefits in societal culture.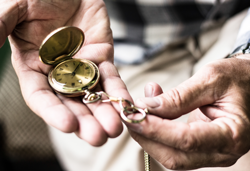 Why People Donate to Charity
There are situations where people wish to donate to charity for their own personal reasons. People usually donate based on their own emotions. One reason why people donate to charity is because of a social connection to the community for helping those in need, "Do to others as you wish done to you." Just as you would want someone to help you when you need something, you should help others who are in need. Other people may donate because of religious reasons, to build a good reputation for themselves or their company, to change someone else's life for the better, or simply as a result of listening to someone's sensational story. Another reason why someone might want to donate to charity is because, during the estate planning process, they may not have a family or friends they want to leave their assets to after death, and they would rather donate their wealth to their preferred charity than give it up to the state. Ultimately, people may have different reasons to donate to charity, but what matters most is that they are contributing to the community and bringing back hope to those who are in their worst state.
The Benefits of Donating to Charity
Donating to charity benefits both the receiver and the giver. By helping those in need, you are also improving your own positive traits. As a result, you become aware of current issues, and practice the ability to see the situation in another perspective and understand their struggles and achievements. Research from the Greater Good Science Center in Berkeley, California supports that helping others and being kind to others "is good for our health, promotes social connection, evokes gratitude, and is, surprisingly, contagious." Other researches have been conducted to support the claim that donating to charity improves health by easing stress, increasing energy, lowering blood pressure, and offering other health benefits. In addition, you have the opportunity to meet and connect with new people who are also kind and passionate. All in all, there are many great benefits to giving back to the community.
Tax and Financial Benefits
Believe it or not, donating to charity can also offer tax and financial benefits. By donating to charity with a set schedule, whether it may be weekly, monthly, or bimonthly, you become more aware of your expenses and finances. In addition, if you donate to charity and keep a receipt of the donation as well as and the name of the organization, you can write the amount of your donations or the items donated on your tax return to get a deduction on your taxable income. However, there are restrictions, including some which limit which charities have IRS approval. You could also donate your stocks or other assets to avoid capital gains tax on investments. One significant point is that it does not matter how much you donate. Even a few dollars could be worth a lot more in another developing country. That seemingly small amount could significantly improve another's life.
Attorney Inna Fershteyn's Involvement In The Community
Despite her busy law practice, Attorney Inna Fershteyn continues to be involved and give back to the community. She is a President of the NY Association of Russian-Speaking Women Attorneys, a member of the Board of Directors of Edith and Carl Marks Jewish Community House of Bensonhurst, and a member of American Jewish Committee (AJC). She is also on the Board of Directors of Young Actors International Music Theater, Inc., a theatre for children aged 5 to 13 which produces Broadway-style plays and shows in Brooklyn and Manhattan. She helped to establish The Menachem Education Foundation, founded to professionalize Jewish Schools and offer the highest caliber of education to children.
Donating Money Is Not the Only Way to Contribute to the Community
There are also other ways to give back as well. Attorney Inna Fershteyn, who specializes in estate planning, notes the importance behind planning for children with disabilities. For parents who cannot afford to pay for an attorney, she assists them by helping with their estate planning for their children with disabilities – free of charge. Ms. Fershteyn has also recently returned to her alma mater, New York University, to participate as a member of the first Family Advisory Council at NYU Langone Medical Center's Sala Institute for Child and Family Centered Care. Donating your time to help out the community by volunteering at blood drives, serving food at soup kitchens, helping restore an area after a disaster relief, or assisting the community in anyway are other ways of contributing to the community.
Why Should You Donate?
Ms. Fershteyn encourages everyone to give back in any and every way – whether it is  through your money, your time, or your services. Charitable giving sets an example, inspiring, and engaging others to do the same. It encourages positive change to all around you. Your actions are what define you in the eyes of others, and most importantly, in your own eyes. One small action from you can mean a huge difference to someone else. Giving back is among the most important and valuable actions someone can undertake.