When we first start the journey of our career, we never really consider a 401k plan or anything of the sort. Retirement feels like a vague, distant concept rather than something that will actually happen someday. Yet, it is almost as if we blink and we have hit our late 50s or early 60s. Now, we begin to pay more attention to those commercials about reverse mortgages and insurance supplements rather than skip through them on our DVR's. Instead of tossing aside those old AARP letters, we dust them off and start reading them closely. At this point in time, many find themselves pondering amongst questions such as, "Did I save enough money over the years? Do I have a will? Should I have one? What happens to my estate?" All of these questions may seem daunting at first, but it is important to start thinking about retirement early in order to get a plan in place that will best fulfill your needs in your later days.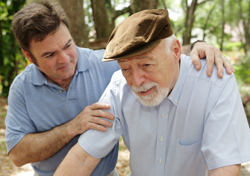 Visualize Your Ideal Life
First and foremost, think about how your ideal life during retirement can or should look like. Consider important things that match your personal values and goals such as whether you will work in a different field, or stop working entirely. Every person has a different idea for what they expect out of retirement. This initial step is important because when you envision what you want, it will be easier to form a plan of how to get to where you want to be.
Make Sure You Are In Good Financial Standing
Once you have your overall vision for retirement, now the planning can begin. You will want to start by taking a look at your financial standing. It is better to look at this earlier rather than later because if you wait too long, you may find that, realistically, you do not have the funds for the life you want after retirement. To avoid this, you should look at everything from the amount of money already saved, and income you will be getting from Social Security as well as  pension income if your current occupation provides it. Take a step back and determine if all of these income streams provide enough cash flow to cover all of your expenses during retirement. Furthermore, getting ahead by taking a look at your standing financially allows you to make the necessary changes to generate more income to put into savings.
Create Your Budget
Now that you have successfully compared expenses with income, you can create an ideal budget for retirement. At this time, consider how much money will be enough to cover necessary expenses such as food, shelter, clothing, transportation, and essential bills. Once you have reached a number, you can factor in how much extra money you would need for various luxuries including dining out, entertainment, shopping, traveling, and the like. You should also review your overall asset allocation, including other investments to determine a budget that would allow the lifestyle you wish to live after retirement. An online program known as MaxiFi Planner is available to help you calculate assets and fixed expenses and determine an overall budget. This will help you see where you can cut spending now, and save more for the future.
Think About Where You'd Like to Live
You should also consider where you see yourself living during retirement. You may want to remain in your current home and use a reverse mortgage or downsize to a smaller home or apartment. Other options include relocating to a new city or state or generating rental income. If you'd like to live in a community home, make sure you conduct in-depth research to make sure you find the perfect fit for you. You should also look into getting on a waiting list for those community homes that are quite popular and generally difficult to get into. There are different types of community homes that offer various amenities in different price ranges. Continuing care retirement communities allow you to live in an apartment or townhouse first, and then move into hospice or assisted living as needed.
Next Up – Long-term Healthcare
After determining where you will live, you should think about long-term healthcare. Though most people retire around the age of 65, healthcare programs like Medicaid do not begin until age 65. Depending on your career, you may still be insured by your employer even after you retire, though once the policy expires, it is crucial to obtain affordable and reliable health coverage. If you lose health insurance as soon as you finish working, you may want to look into COBRA, a program that allows you to continue your employer coverage for 18 months after retirement. Do your research and find the coverage that is best suited for you.
Consider Life After Retirement 
Now you will want to begin thinking about how you will live your life day-to-day after retirement. Many people often worry that they will be bored and have nothing to do, while others see this as a golden opportunity to get more involved in the things they were never able to but always wanted to. Think about whether you will want to travel or take up a new hobby and learn new skills. Perhaps you have always wanted to take a gardening or pottery class, or maybe you even want to foster animals. There are myriad activities you can get involved in. It is helpful to be involved, meet new people, and develop friendships at this time in your life.
Have A Proper Estate Plan In Place
Now the time comes to develop your estate plan and review it. Use this time to seek out qualified legal professionals for estate planning and draft your will, trust, and other necessary documents with them. Establish these necessary documents to ensure the safety of yourself and your assets while you are still alive. This will protect your assets from arbitration by the government and will help your spouse, children, and loved ones when you pass on.
Retire in Good Financial Standing
At this time, you will want to revisit your budget and spending and look at your current financial position. Perhaps you have spent more or even less than you had anticipated. You should also take another look at your investments and possible high credit debts to figure out if you will go into retirement debt-free, or if you will need to factor your debt as an expense.
Practice Makes Perfect – Live Like You're Retired
About a year before planning to leave the workforce, you should practice living as if you were already retired. Use this time as a trial period to figure out if you are truly ready to retire in good financial standing. Live off the anticipated annual income for retirement and determine if it is a good time to call it quits. If you feel like you may be able to hold off retirement for another year or two and save more money for the future, then you should definitely wait until you feel the time is right.
These are nine necessary steps to take when planning to retire before you actually retire. Above all else, have a vision first, plan out everything to the last detail, and give yourself more than enough time to do so. Family, friends, and qualified professionals are there to help you figure everything out along the way. No one person is the same, and no retirement plan should be either. Figure out what works best for you and aligns with your values and beliefs. Your retirement plan should ultimately make you happy and comfortable and should call for an easy transition into life after retirement.