Healthcare fraud is a type of white-collar crime that involves the filing of inaccurate healthcare claims with the intent to turn a profit. While practitioner schemes include but are not limited to billing for services that have not been rendered, misusing codes on a claim, and seeking increased payment for services that should be charged at a lower rate, Medicaid recipients can commit fraud by providing false information when applying for programs or services, forging or selling prescription drugs, using transportation benefits for non-medical related purposes, and loaning or using another's insurance card.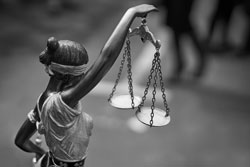 Recently, the federal government's efforts to combat healthcare fraud have been more prevalent than ever. The U.S. Department of Health and Human Services (HHS) has engaged in cracking down on individuals suspected to be engaging in healthcare fraud. Individually, in June 2018 the HHS engaged in the largest healthcare fraud takedown in history, successfully charging over 600 suspects with fraud related to Medicaid and Medicare. By further investigating each district, a clear message was broadcasted to healthcare providers across the country that healthcare fraud will no longer be tolerated.
What Efforts Are The Government Making to Reduce Healthcare Fraud?
Other efforts to prevent healthcare fraud include the initiatives that the Center for Medicare and Medicaid Services (CMS)  has recently taken to reduce fraud with Medicaid and Medicare programs. According to reports from the Centers for Medicare and Medicaid Service, a department in the HHS, CMS saved public healthcare programs over $42 billion in 2013. Utilizing novel methods of technology has allowed the CMS to run analytics and get precise information about what activities healthcare providers are taking part in. Using a new predictive analytics tool as part of the Fraud Prevention System has allowed the CMS to investigate fraud patterns and identify common trends among providers committing various acts of healthcare fraud. A strong testimony for this new approach to healthcare fraud is the fact that the CMS for the first time since it's creation has achieved an $11.60 return-on-investment for every dollar the federal government spends on the program.
With Medicaid spending increasing rapidly from $456 billion in 2013 to over $570 billion in 2016, CMS has decided to strengthen the relationship between the states and the federal government to help foster integrity in the Medicaid program. To achieve this, the federal agency plans to implement improved oversight of state contracts with private insurance companies, increased beneficiary eligibility oversight, stricter enforcement of state laws and stronger audit functions.
What Steps Is CMS Taking To Combat Fraud?
When it comes to Medicaid, CMS has outlined three specific functions to help eliminate Medicaid fraud and improper payments. First on the list are plans to conduct audits on claims for federal match funds and medical loss ratios; some states may undergo audits based on the amount spent. According to the CMS, audits are intended to address behaviors that have historically harmed Medicaid's integrity as well as specific problems highlighted by the Government Accountability Office and the Office of Inspector General.
Secondly, CMS aims to conduct new audits of state beneficiary eligibility determinations. The agency plans to target high-risk states as identified by the Office of Inspector General and will assess how they determine which populations are in fact eligible for public benefits. Moreover, the audits will evaluate the impact that Medicaid expansions have had on the program's integrity in addition to the effect of the federal match rate on state eligibility policy.
Lastly, CMS has announced that it plans to drastically improve claims and provider data submitted by states. Advanced analytics and various other IT tools will be critical in utilizing the state-provided data to maximize its use as it relates to improving Medicaid integrity.
Overall, with the increase in Medicaid fraud cases throughout the years, it's definitely a bit of relief knowing that the government is taking precautions and putting programs in place to properly audit healthcare providers to make sure that taxpayer money doesn't go to waste.