Nursing homes can be very expensive, but there is a program that will help you cover all the costs of nursing homes. This government program is called Medicaid, which is provided to those who are financially qualified. If you have a large amount of assets, it will be difficult to qualify for Medicaid immediately. The good news is that there are ways to protect your assets and qualify for Medicaid assistance if you plan effectively.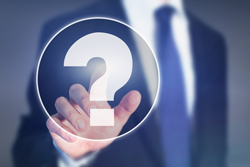 Here are some FAQ that will help you understand the process of Medicaid and nursing home proceedings:
Question 1: How much do nursing homes cost?
Answer: In New York, nursing home care costs an average of $364 daily, $11,076 monthly, and $132,907 annually. The average cost could be higher or lower depending on the state that you reside in.
Question 2: Will Medicare pay for my nursing home costs?
Answer: No. Medicare does not the pay the expenses of long-term care incurred for home healthcare services, adult day health care, assisted living facilities, or nursing home costs. Medicare only pays for those who need a skilled nursing care for a limited time. Medicare will pay 100% of the costs for the first twenty days. After that, it will cover 80% of the costs for eight days. However, after 100 days, Medicare and Medicare Supplemental Insurance will not pay for any nursing home expenses.
Question 3: What government program will pay for my nursing home costs?
Answer: In the United States, the government federal and state program that pays for most nursing home care is Medicaid. In order to qualify for this program, applicants must meet certain financial qualifications. The applicant's assets must be no more than $2,000 if single, and $3000 if married. In addition, the applicant is receiving a monthly income of no more than $2,205. Medicaid's requirements will also vary depending on the applicant's age, marital status, certain resources, and the state of residence. If the applicant qualifies for Medicaid, then Medicaid will pay for the full expenses of the approved nursing facility.
Question 4: How can veterans apply for nursing homes?
Answer: Some veterans are entitled to veterans benefits to pay for their nursing home care. One program that veterans can apply for is the Aid and Assistance Benefit (a.k.a. Improved Pension), which provides financial assistance to veterans who need it. Eligibility for this program depends on age, period of military service, disability status, marital status, and income and financial assets. If one is qualified, they can use this benefit to pay for nursing home care or assisted living.
An alternative to the Aid and Assistance Benefit is state VA nursing homes, which are limited to veterans who served during wartime. There is no application process and each state has its own nursing homes and requirements. These nursing homes may have a long wait list, limited spaces, and some may not provide long-term care. Lastly, the usual requirement is that one of the spouses is 70% disabled.
Question 5: How can I avoid being impoverished by the high cost of nursing home care?
Answer: You could lose all of your assets from the high cost of nursing home care if you do not plan effectively. You need to plan how you will pay for nursing home costs, whether it will be by using long-term care insurance, spending down, using the assets to pay for the expenses, receiving Medicaid assistance, or relying on other governmental benefits. Your marital status and whether you are already in the nursing home or you anticipate a lengthy stay in the nursing home also plays a part in determining your costs.
Question 6: Can giving monetary gifts protect my assets from nursing home care costs?
Answer: Yes. One method is to give monetary gifts to your loved ones ahead of time. This protects your money from creditors' claims and from nursing home costs. According to Medicaid, if you transfer your assets 5 years prior to entering a nursing home, your assets will be taken after your death. Therefore, you should plan ahead years before, even if you do not originally plan to end up in a nursing home.
Question 7: How can a life estate protect my assets?
Answer: A life estate is when you name yourself as the life tenant of your assets, and name a trusted friend or family member as the remainderman who will only attain your assets after you die. As long as you created your life estate and transfer real estate 5 years prior to entering a nursing home, you will not be subjected to any financial penalty. Life estate can also prevent the state from making a claim after your death, as the property ownership will be immediately transferred to your named beneficiary.
Question 8: Should I use a trust to protect my assets?
Answer: Absolutely! You can protect your money using a irrevocable trust because they are exempt from nursing home costs. It also prevents your assets from being seized by the state or creditors. Sometimes, a trust may be more desirable in transferring your assets to a child rather than outright transferring because of many reasons: you may currently be in a bad relationship with your child or in the future, your child get a divorce, go bankrupt, have creditors, or spend all your assets rashly during or after your life.
Question 9: Can I hide my assets in order to qualify for Medicaid?
Answer: No, it is considered a financial crime (fraud) to hide your assets in order to qualify for Medicaid. Although Medicaid does permit certain transfers of assets a time period prior to applying for nursing home, Medicaid also requires that you mention any gifts or asset that you have transferred within the last 5 years and that you sign the penalty of perjury at the end of the application. Elder law attorneys will not help you hide your assets in order to become eligible for Medicaid. However, it is legal to structure one's assets in an effort to qualify for Medicaid nursing home benefits, and that is what we practice.
Do you need asset protection assistance or Medicaid planning advice?
New York elder law attorneys advise their clients on the Medicaid law and what can and cannot be done legally. Come to Law Office of Inna Fershteyn and Associates today or call our office at (718) 333-2394 to learn how to protect your assets from nursing home costs and how to qualify for Medicaid assistance.