With regard to estate planning, the process of preparing for the transfer of your assets upon your passing, the legal reality is that most of your digital assets may not be transferable through a written will. Since estate plans typically deal with assets that hold significant tangible or monetary value, other digital assets such as social media and email accounts can only be transferred separately and, most notably, must be in accordance with the associated company's terms and conditions. Consequently, one of the most important decisions an individual must make when leaving behind instructions on the handling of his digital assets is whether to completely hand over control of their social media accounts to beneficiaries, or take an approach (or leave instructions to do so) that will safely handle the assets without granting perpetual access to them to other parties.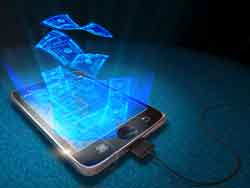 Why Should I Avoid Giving my Family Perpetual Access to my Digital Assets?
Perhaps the most important reason to avoid granting other parties (including family members) perpetual access to your social media accounts is the incessant risk of falling victim to post-mortem fraud. Every year, there are cases of families of deceased individuals falling victim to the identities of their loved ones being hijacked and used against their intentions in acts ranging from online defamation to large financial frauds on behalf of the deceased person.
What is Memorialization? What Does it do to my Facebook Account?
One of the most effective ways of securing your identity from fraudsters seeking access to your digital assets is by providing written instructions to your family for memorializing any social media accounts you may hold. When memorializing an account, say Facebook, for example, the deceased person's profile will be listed with a "remembering" icon near the name, informing those seeking communication with the person of their passing. In addition, once an account has been memorialized, it cannot be logged into, preventing mal-intended individuals from gaining access to their account. On a more positive note, depending on the settings of account, friends and family can post memories on the memorialized timeline. With memorialization, the account is treated as a record of the deceased person for individuals with whom he previously held contact. The person's profile is removed from all public spaces including friend suggestions, ads, and birthday reminders, keeping the memory of the person maintained and away from fraud.
What do Other Social networks Offer? What is Twitter's Policy?
On the contrary, with regard to steering clear of fraud, many social networks do not offer the luxury of memorializing one's account and instead offer a more plain and permanent approach. Twitter's policy, for example, is vastly different from that of Facebook's regarding the accounts of deceased persons. As a social network, Twitter is more heavily involved with the communication between individuals and their followings, as opposed to Facebook's focus on friends and family. As a result, Twitter's policy on the accounts of deceased people places a smaller emphasis on their relationships and only offers the family a chance to deactivate the account once they have been granted authority over the account.
What Happens to my Google account?
Aside from social media accounts, digital assets include an array of other online properties that many people consider invaluable, one of the most common being information. Over the past several years, as cloud networks have become the main storage unit for all kinds of information, companies have taken an initiative to facilitate the situation in which an individual passes and their information is left inaccessible. One of the biggest companies in the world, Google, for example, offers a technical solution called "Inactive Account Manager," which offers users the ability to set an amount of time of inactivity, usually anywhere from 3 months to one year, before the information in the account is transferred to up to ten beneficiaries. Alternatively, similar to Twitter's policy on inactive accounts, Google offers users the option to delete all media from their account, including Youtube videos, Picasa albums, Google voice messages and other platforms after the same period of inactivity.
What Happens to my Financial Accounts?
While financial accounts can be passed through a written will, for reasons similar to the case regarding social media accounts, it may be wise for many individuals to consider closing their account and having their assets transferred into that of a family member. As mentioned, once a person has passed, they can be at risk of having their identity stolen, and therefore, having their assets compromised. Paypal, one of the largest mobile payment platforms in the country, offers multiple ways for an individual or family to recover assets from an account of a deceased person. Since Paypal never actually meets its customers face-to-face, the transfer of assets can only occur after it has received the appropriate paperwork from an estate executor which includes: a cover sheet that states that the account holder is deceased and the executor wishes to close the account, the death certificate of the account holder, legal documents that verify the identity of the executor, a government-issued ID of the executor, and a letter that specifies how the funds held in the account should be distributed. Once the paperwork is approved and the account is closed, Paypal then offers three options regarding the transfer of the funds in the account. After the account is closed, the balance held in the account can be transferred to a bank account linked to the account, an account in the executor's name, or wired at a cost of $40 per transfer.
Who Should Avoid Giving Perpetual Access to Their Assets?
Generally speaking, this suggestion applies to any individual who owns digital assets. When you pass away, your identity, as well as any of your financial assets, is always at risk of being stolen or misused; the risk is always greater if you own a business, or are involved in significant financial matters or decisions or owe large debts. With regard to social media, memorializing a Facebook account is one of the safest options in terms of preventing fraud since it acknowledges the individual's death and removes it from the public eye. The same applies to Twitter since it offers an outright deletion of one's account and therefore, removal from the public. While financial accounts require more manual effort to retrieve the assets, and rightfully so since they are dealing with money, individuals should consider including in their will a request for their financial accounts to be closed and the assets to be transferred to a trusted executor. While post-mortem fraud is certainly not a common occurrence, it will serve the individual considerable benefit knowing their digital assets are safely preserved in the hands of loved ones.