Icons Carrie Fisher and Debbie Reynolds were well known throughout the world, and especially the media, for their immense talents in the entertainment industry. Carrie Fisher, the daughter of Debbie Reynolds, passed away a day before her mother, bringing their family to the center of attention. After their passing, the topic of their estate became an interest to many people. It was anticipated that certain family members such as Fisher's daughter, Billie Lourd, and Fisher's brother, Todd Fisher, would be at odds with regards to how much goes to each person.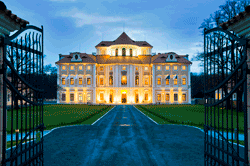 Estate Planning
Since Todd had a closer relation to both Fisher and Reynolds, it would seem as though a majority would go to him. Before anything could be distributed, however, both estates had to go through probate. Although Todd Fisher and/or Billie Lourd could inherit both estates, this was far from guaranteed. The trust needed to be examined to see who created it, if beneficiaries were listed, and how fast each estate plan could be probated. This process could take months or even years to complete. Other family members could contest the will and ask for a share in the estates. The estate planning lawyer(s) had to come to a decision on how the estates would be distributed.
Will/Estate
Reynolds' estate was estimated to be worth around $50 million, and Fisher's estate about $25 million. After a couple of months of probate court proceedings, Billie Lourd was confirmed as Carrie Fisher's beneficiary on a living will. As a result, Lourd obtained numerous assets which had previously belonged to her mother, including a 2016 Tesla Model S, several LLCs' holdings, life insurance policies, bank accounts, and personal items. These personal items included priceless belongings such as jewelry, artwork, and collectibles. Lourd also got the rights to ongoing proceeds from Fisher's books, specials, trademarks and copyrights. She also inherited Fisher's intellectual property rights, rights to Fisher's image, and will most likely receive the profits from the sale of the $18 million Beverly Hills estate. Even though both houses were bought separately, they are being sold as one joint estate, according to Williams & Williams, the real estate agency handling this estate.
Reynolds & Fisher's Auction
Todd Fisher and Profiles in History organized an auction to sell hundreds of memorabilia from past films that both Debbie Reynolds and Carrie Fisher had starred in. People were able to bid on items through McManus Auction in Las Vegas where Patrick McManus operated this auction house. This was a tribute to Debbie Reynolds, because she used to buy and sell certain items owned by celebrities at auctions. Portions of these proceeds will go to Reynolds' charity The Thalians and The Jed Foundation, which were both chosen by Lourd. Other portions will be given to the Debbie Reyolds Performing Arts Scholarship at UNLV. These items included Fisher's life-sized Princess Leia Statue, personalized directors chair from Star Wars, stage-worn dresses, many of Elizabeth Taylor's dresses, Marilyn Monroe's gloves, Reynolds pair of movie slippers replica from the Wizard of Oz, and the dress worn in Singing in the Rain, etc. Even post-mortem, these legendary women were able to give back and create an impact on many.