It's February 1, 2020.  New York is in the midst of the Northeastern Blizzard of 2021 and the state of emergency has been declared.  We are also in the midst of the deadly 2nd wave of Covid-19: 150-200 New Yorkers dying daily.  They are dying alone, without saying goodbye to their loved ones, many not even able to speak English or too confused to understand where they are.  Funeral homes are trying to keep up with demand and are ordering huge refrigerators to store the bodies.  Well, you get the picture – we have been here in March and April of 2020.  I thought we would be better prepared when the 2nd wave hit. 
Nope.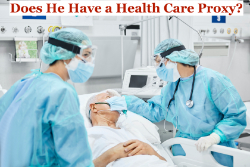 It's Monday afternoon and our office is closed because of the blizzard.  I get a phone call on my cell as my office lines are transferred out once again.  Yep, we have been here before and I am not fond of those memories.
"Hi, I am from Denver, Colorado.  My father is in the hospital in New York with Covid-19 and he is about to be intubated.  I don't have a Power of Attorney or a Health Care proxy for him, can you please send someone to the hospital to execute it with him so I can make decisions for him since he is critical?"
"How old is your father?  80? Does he leave alone?  Did you ever think that it was time to get his affairs in order?  Why did you wait so long until he was in the hospital? Don't you remember that we were almost fine after the summer and everyone rushed to do their paperwork then, already expecting  the 2nd wave to come?"
Of course I don't say it out loud. How can I?  The daughter is already anxious, grieving, powerless to help and has to fly into NY to try to at least see her father who is most likely on his way out.  But I certainly think about it – where they were 2 weeks, 2 months, 2 years before when I could actually make a difference and help you and your parents in a meaningful way. 
I am now powerless to help and powerless to offer any good advice.  I should not be judging but I am upset.  I know it is difficult to get your stubborn, not complying parent to a lawyer to even hear what you have to do, let alone actually complete the task of planning for your retirement, your possible disability and inevitable transfer to another world.  But common -  when half of your friends are dying from Covid and their kids are struggling with consequences (hey, courts are still closed) you should at least be thinking of giving your child a Health Care proxy and a power of attorney, let alone putting your assets into a trust or drafting a will.  
I am upset as people don't learn from the mistakes of others and I get such phone calls 3-4 times a day.  I am also upset because I know if her father were to survive, the hospital would most likely send him to a nursing home declaring him incompetent along the way.  It has been happening more and more often, committing elderly New Yorkers to end their life in the most indignifying way – tied to a bed in a nursing home not able to make their own decisions.  
I don't want to judge.  But I DO want people to listen and learn.  Please get your parents a Healthcare proxy and the Power of attorney– the form is free on line or in their doctor's office.  If you can't find it, call my office, I will send it to you, Free of charge.
For good times, loves and kisses there is mom and dad - may they live to be 120.   For everything else, there is the Law Office of Inna Fershteyn.