Medicaid is a federal and state program that provides individuals with low incomes, disabilities, or other conditions to receive medical treatment and care for a free or low cost. Unfortunately, as with any government program, Medicaid is prone to fraudulent use by individuals looking to make a quick buck on the taxpayer's dime. While the government does invest billions of dollars annually to fight Medicaid fraud, over a thousand convictions are made every year; bilking hundreds of millions of dollars of taxpayer money. Below are some of the most prominent New York Medicaid fraud cases in recent years.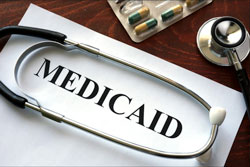 Business Owner Charged With Billing for Supplies Never Ordered
The first case involves Etienne Allonce, former co-owner of the Hicksville-based Medical Solutions Management, who was charged with billing Medicaid for medical supplies that were requested by patients but neither ordered by the company nor shipped to the patients. Along with his wife, he allegedly submitted close to $10 million in false claims to Medicare and Medicaid, seeking payment for the medical supplies supposedly provided to patients at nursing homes. Allonce fled to Haiti in 2007 following the filing of an indictment in the Eastern District of New York and was placed on the "Most Wanted" list in the U.S. Department of Health and Human Services. He was prosecuted for stealing from the Medicaid and Medicare benefit programs that are implemented to serve the truly needy. On Monday, April 15, 2019, Allonce pleaded guilty to Judge Joseph F. Bianco of the United States District.
Pharmacist Stole Millions from Medicaid for Plastic Surgery and Luxury Goods
Another recent case concerns a pharmacist, Hin T. Wong, who was sentenced to prison and ordered to forfeit over $3 million in an HIV Drug Fraud Scheme. Wong, 49, was allegedly behind three pharmacies that provided kickbacks to patients to fill their HIV/AIDS prescriptions, which Medicaid typically reimburses at $2,000 a month. She then "auto-filled" the prescriptions and billed Medicaid for them between July 2014 and August 2017, while never actually providing the pills to her patients, according to local authorities.
Further, undercover agents posing as patients were allegedly paid in cash to fill their prescriptions at NY Pharmacy at 131 Walker St., as well as two other locations.
 Stringent state laws prohibit all medical providers from paying and offering bribes to other individuals in return for the referral of medical services that are paid for by Medicaid. In March 2019, Wong was sentenced before Manhattan Supreme Court Justice Mark Dwyer to a term of incarceration, ultimately facing two to six years in state prison.
Doctor Charged With Writing Thousands of Medically Unnecessary Prescriptions
In February 2019, Ernesto Lopez, a New York-licensed doctor was convicted for writing thousands of medically unnecessary prescriptions for oxycodone and fentanyl for nearly three years. From 2015 till his arrest in November 2018, as a licensed medical professional Lopez allegedly abused his powers by vending dangerous opioids to addicts for profit. His medical clinics located in Jackson Heights, Franklin Square, and New York, New York all were locations where thousands of prescriptions for oxycodone and fentanyl were distributed in exchange for cash payments, $20 million in street value. During these so-called visits, patients were never physically examined or properly diagnosed; just charged money for the distribution of unlawfully prescribed substances.