Medicaid is a type of insurance program that was created to provide health care services to people that are low-income or disabled at either a low cost or completely free. The downside to such a program, as with most government programs, is that there are people who will take advantage and try to profit off of the funds that are meant to help patients by committing Medicaid fraud. Below are three of the biggest cases within the past year in the tristate area.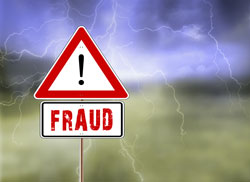 Centers Health Care Charged With Billing For Services That Never Occured
The Centers Plan for Healthy Living LLC has been submitting monthly Medicaid claims up to $4,300 per member for services that they were not providing. The Center offers long-term care insurance plans, which include services such as having a skilled nurse facilitate an in-home visit and having an adult day health care. Many of the members of the Center did not receive these services, all while the company was collecting monthly Medicaid payments even though many of the members that were enrolled did not even qualify for the plan. The Centers Health Care settled with New York state and the federal government for $1.6 million, which was led by New York Attorney General, Barbara Underwood.
Pharmacist Owner In Nassau Allegedly Filed False Prescription Claims
Starting in March 2010 up until March 2017, Cathy Grossman, owner and pharmacist of Nassau Pharmacy Inc., had been billing Medicaid and Medicare for prescription drugs that were never received by patients. Not only did Grossman bill the programs for drugs that were never distributed, she also filed claims for drugs that patients did not order. Alongside that, she would claim to Medicaid that she was distributing brand name drugs, all while dispensing generic brands that are less costly instead. This occurred for 7 years with no one batting an eye, until an investigation was launched in March of 2017 due to a whistleblower filing a lawsuit under the New York False Claims Act. On June 5th, 2019 Attorney General, Letitia James, and the United States Attorney for the Northern District of New York, Grant C. Jaquith, agreed to a settlement with Grossman. She agreed to pay $100,000 to resolve the allegations, $22,000 of which will be given to the whistleblower.
Two Physicians Arrested in Opioid Medicaid Fraud Case
Ilya Smuglin, M.D., and Clarisse Clemons, M.D., were arraigned and arrested for allegedly attempting to run an opioid mill, as well as fraudulently billing Medicaid. With New York's opioid epidemic on the rise, the Attorney General's office is taking cases such as this one very seriously. Smuglin and Clemons are charged with prescribing and selling Suboxone, which is a narcotic used to treat opioid addiction. This scheme lured in Medicaid patients with the promise of paying their kickbacks and offering prescriptions for Suboxone. Patients were made to feel as if they were apart of a substance abuse program, although that was far from the case. In reality, medical histories were not always recorded, physicals and urine samples were not done regularly, and the maximum dosage was always prescribed for patients on Suboxone, showing no attempt to slowly take the patient off of the narcotic. Patients without medical need were given prescriptions for the drug and were then offered money by drug dealers inside and outside of the clinic for Suboxone, which occurred regularly in front of the physicians. Due to the prescriptions needing to be refilled, the clinic received over $3 million from Medicaid in 2015 and over $2 million in 2016. Smuglin and Clemons were taken into custody on May 3rd, 2019 and are each facing up to 25 years in state prison if they are convicted.
Needless to say, Medicaid fraud is a serious crime from both the receiver and the provider's side of the aisle. If you are a receiver of Medicaid and have received a letter from the Human Resources Administration, we highly recommend that you contact a licensed Medicaid fraud attorney who will help you reach the best possible scenario with your case.