Anytime you're dealing with your own assets, whether you're tax planning or considering making an investment, you want to make sure you have a qualified professional by your side to guide you in making the best possible decision tailored to your unique circumstances. The same goes especially for estate planning, which deals with how your assets will be distributed to your beneficiaries after you pass away. If you're getting your estate planning done, you want to make sure that your estate plan accurately reflects your wishes and will be subject to the lowest tax liability possible - a task that only a qualified and experienced estate attorney can complete effectively.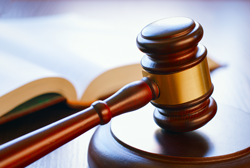 Specializes in Estate Planning
Estate planning is not only a very important matter but a highly personal one as well. While various types of lawyers may be able to input your personal information into a system and generate a simple will, an attorney that specializes in estate planning will know the technicalities of the law in your state is your best bet at creating an estate plan that will allow for a seamless transfer of assets after you pass. That being said, if someone just graduated from law school and are advertising their estate planning services as well as a "free" seminar, you may want to think twice about who you're entrusting to assist you in this intimate process as well as whether or not they have the necessary experience to draft your estate plan.
For extra assurance, make sure that your attorney has certification as a specialist in probate, trust, and estate law in your state.
Works Quickly and Effectively, and Guides You Through the Process
Before signing a retainer, it's a good idea to take a look at any online reviews of your attorney that might be available. A good attorney will work quickly and guide you through each step of the process, so seeing how long it took for other clients to complete the process and whether or not they felt accommodated by their attorney are great indicators of whether or not you've found the right one.
When reading reviews it's also a good idea to look for certain attributes that may indicate whether or not the attorney is worth their salt. For example, a good attorney should assist you with the proper beneficiary designation paperwork for pensions and retirement plans, real estate, and other property, help you complete the documents necessary to form a revocable trust, and set up your plan in a way that minimizes any taxes your beneficiaries will owe on the estate. If the attorney's reviews mention most of these services, odds are you are in good hands.
Is Friendly and Understanding of Your Needs
The last thing you want is an attorney that takes you for granted right after you sign a retainer. A good attorney will take the time to listen and learn as much information as they can about your family's unique circumstances. A sign that you're in good hands is if your attorney begins the relationship, usually during the initial consultation, by asking questions about your current assets, your immediate and extended family, and your physical as well as mental health.
An attorney should make you feel comfortable about revealing the information necessary to draft the most comprehensive estate plan for you. An attorney that is unpleasant to work with may foster feelings of discomfort, and may cause you to unintentionally leave out crucial information.