Medicaid planning attorney

The Effect of the Medicaid Work Requirement on Eligibility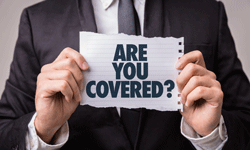 On Tuesday November 7th, 2017, President Trump and his administration, as well as Seema Verma, the administrator of the Centers for Medicare and Medicaid Service, came together in front of the National Association of Medicaid Directors, which represents state officials, to deliver a proposal which will change the way Medicaid eligibility is decided across the country. The Trump Administration gave states the right to check for one piece of information they had not been allowed to use for eligibility decisions in prior years – proof of work.
Medicaid – An Overview
Medicaid is most-known to be a health insurance that provides for low-income families in the United States of America. It is a joint federal and state program, which provides health coverage to over 70 million, or over one in five, Americans. This includes children, parents, seniors, and disabled individuals. Aside from low-income families, qualified pregnant women and children, and individuals receiving Supplemental Security Income (SSI), are other groups that the state requires Medicaid to cover. About 60% of Medicaid's spending is designed for the elderly and disabled. On average, it covers 40% of children, and 75% of poor children. Also, this healthcare generally covers 75% of births of poor children and 49% of births. It is the single largest source of health coverage in the United States.
Medicaid Under the Affordable Care Act
In March of 2010, the Affordable Care Act, also known as Obamacare, was passed by President Obama to provide Americans with affordable healthcare. It sought to accomplish this via a three-pronged approach. The act gave consumers subsidies to lower the overall cost of their houses, so long as the household income of the residents of the property were within 100% to 400% of the federal poverty line. Additionally, it decreased the cost of health care by hastening medical care delivery methods. Most importantly, it expanded the Medicaid program to cover adults receiving an income under 138% of the federal poverty line. This particular component of the law, however, was not accepted by all states, an issue which the Trump Administration hopes to rectify by allowing states to impose the new work requirement upon their Medicaid applicant. Estimates predict that once this policy goes into effect, close to 11 million Medicaid recipients who gained coverage under President Obama's expansion will lose coverage.
Applying for Medicaid
The Medicaid application process varies depending on an applicant's state of residence. Although it varies from state to state, there is always an application that must be completed by the applicant. Additionally, the applicant must provide a set of documentations as proof of eligibility. This set of information includes proof of age, proof of citizenship, proof of all sources of income, and proof of assets. An important source of evidence required is proof of disability, to show that a hardship is being dealt with. A person applying for Medicaid would also need proof of residence, and proof of other insurance. Along with these documents, through the Trump Administration's interest in change, proof of work will be requested, also depending on the state.
Changing Attitudes on Work Requirements
Despite the loss in coverage which will accompany the new work requirement, the Trump Administration, along with Verma, has deemed it a necessary reduction which will improve the program's overall efficiency. Previously, Verma has annunciated the importance of withdrawing Obamacare's section of the expansion of Medicaid on several occasions. Verma believes that many people who are on Medicaid are physically able to work and should be part of the workforce, but who instead are taking advantage of the lack of restrictions in place in the program's current form. When faced with such an option under his administration, President Obama vetoed the idea of allowing states to impose work requirements, as his goal was to increase the amount of people who can receive healthcare. Cindy Mann, the top federal Medicaid official under President Obama described that the Affordable Care Act provides states "flexibility and financing" for the population to ensure that the majority can receive a type of health insurance, regardless of the difficulties they're experiencing/experienced. Since Obama signed the Act, the average monthly enrollment increased by almost one-third.
Why It Matters – The Effects of the Work Requirement
The new administration is shifting from an emphasis on Medicaid enrollment, emphasizing that the purpose of this change is to decrease unemployment rates and to prevent government dependence. The goal is not to provide coverage for as many individuals as possible, but to center the available resources on those who cannot attain coverage through other means. For example, if capable members of low-income families were to get a job, they would be able to access more money through their employment. This financial boost would preclude their reliance on the government, freeing up resources for those with no other alternative. By allowing families on Medicaid to work simultaneously, the administration allows them to receive coverage and obtain an income, establishing long-term stability.
Understanding that there is a gap between a desire to work and the ability to secure a job within a short period, the administration has declared that getting a job is not the only way to satisfy the work requirement for Medicaid eligibility. As long as an individual participates in community engagement activities, such as working, volunteering, attending school or undergoing job training, the work requirement is satisfied. With this more lenient definition, as long as they are involved in an outside activity, keeping them busy and engaged in a positive manner, individuals can simultaneously better themselves and their immediate environment and obtain the necessary medical coverage.
Preparing for the Proposal's Effect
For those who believe that the Trump Administration and Seema Verma's new restrictions on Medicaid are not beneficial or do not best serve them in their current condition, there are other options. Since this is not a set-in-stone law yet, it may not be executed the same way as it is currently being portrayed.  As it currently stands, it would cause a significant portion of the population to lose medical health coverage because of their lack of work requirements, an effect which would likely prompt public backlash unless properly mitigated. Nevertheless, it is important to plan for the event where the proposal does pass into law. All individuals who worry about how this will affect them are highly encouraged to meet with an experienced Medicaid planning attorney to discuss how to legally make themselves eligible for Medicaid or how their current eligibility may be impacted.
Alternative Methods
In the event that Medicaid is no longer a viable healthcare coverage option, there are multiple alternative options which could prove just as effective and affordable, many of which are presented on Benefits.gov. In New York State alone, there are over 10 opportunities similar to Medicaid which provides assistance to low-income families. For instance, New York Child Health Plus is geared towards providing health coverage to children, whereas New York Head Start is a federal program that encourages children from birth to age five from low-income families to enroll into schools. It contributes an environment for children to learn different academic subjects and construct relationships within families. Going online and searching the state an individual resides in can provide them with other options, especially those relevant to healthcare needs, to fit their unique situation. For those interested in changing policies themselves, the best course of action is to reach out to local representatives and express concerns about recent developments. Without speaking out and taking action, it is unlikely that those who desire change will be able to achieve it.