We all know retirement is inevitable.Whether you choose to do it at the age of 40 or 60, it is always smart to have a retirement plan set in place to help reach your ultimate goals. Retirement planning is the process in which you determine a retirement income goal and then take all actions necessary in order to achieve these goals in order to maintain your finances after you leave the workforce. While retirement might not be your main concern now, it is a lifelong process and the earlier you start planning, the more beneficial it will be to you. It may seem overwhelming at first, but there are steps you can take to make the planning process easier.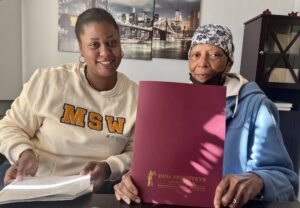 Here's what you can do:
Review your current financial situation 
One of the first steps you should take is reviewing your income, expenses, assets, liabilities and debts. Many may choose to do this themselves by creating spreadsheets or using online tools, however some may also benefit from consulting with a financial advisor to guide them. This will give you a good overview where you are financially, as well as give you clarity where your money is going. In addition, you will also be able to trace avoidable expenses giving you a head start on savings. 
Figure out how much money you need to retire
Before setting any financial retirement goals, you need to have an idea of how much you will realistically need. A big factor that plays in calculating this, is your income and expenses, as well as any future expenses you can expect to have. Many experts estimate that you will need roughly 70-90 percent of your annual income, but this can be adjusted based on your own personal needs and expenses. Other important factors to take into consideration are basic utilities such as groceries, rent/mortgages and emergency medical funds as these are expenses you will always need to account for. 
Prioritize your financial goals
Once you have calculated how much money you need to save for your retirement, the next step is setting concrete goals to help you achieve your desired retirement savings amount. With this, there are also other important financial goals you should take into account such as paying off any debts, loans or building emergency funds. Optimally, you should be aiming to have most of your debts paid off or nearly paid off before your retirement as it can be a burden when trying to save. Generally, you should also be aiming to simultaneously save for both your retirement and emergency fund. 
Choosing the right retirement plan
While saving money plays a big role in retirement, choosing where to save it is equally as important. There are a number of saving plans available but one of the first places many generally start is through the retirement plan offered by employers, generally known as a 401(k). However, if your employer does not offer a retirement plan there is always the option to open up your own retirement account. It's important to note, there is no single best retirement plan, but there are plans that suit individuals best, based on their circumstances and goals. You are not limited to only one retirement plan, you may find there are combinations of plans that work in your favor. Some of the most common retirement accounts are Traditional IRA, Roth IRA, Simple IRA, SEP IRA, Self-directed IRA and Solo 401(k). Each plan comes with its own terms and benefits, therefore it's important to consult with an attorney to see which plan suits you best. 
Continuously update and adjust 
When it comes to planning your retirement, having a plan helps you feel secure and benefits you in a lot of ways. However, there are many aspects in life that can change over time such as health, finances and lifestyle. Therefore, it is in your best interest to assess your plan when such changes occur and adjust it to ensure your goals are still being met. 
Planning for your retirement can be a difficult task. With many options being available, it is important that you carefully choose a plan that suits your needs and goals best. To help with any of your retirement planning needs and offer you guidance, contact the Law Office of Inna Fershteyn at (718) 333-2394.
Law Office of Inna Fershteyn and Associates, P.C.
Average rating:
0 reviews