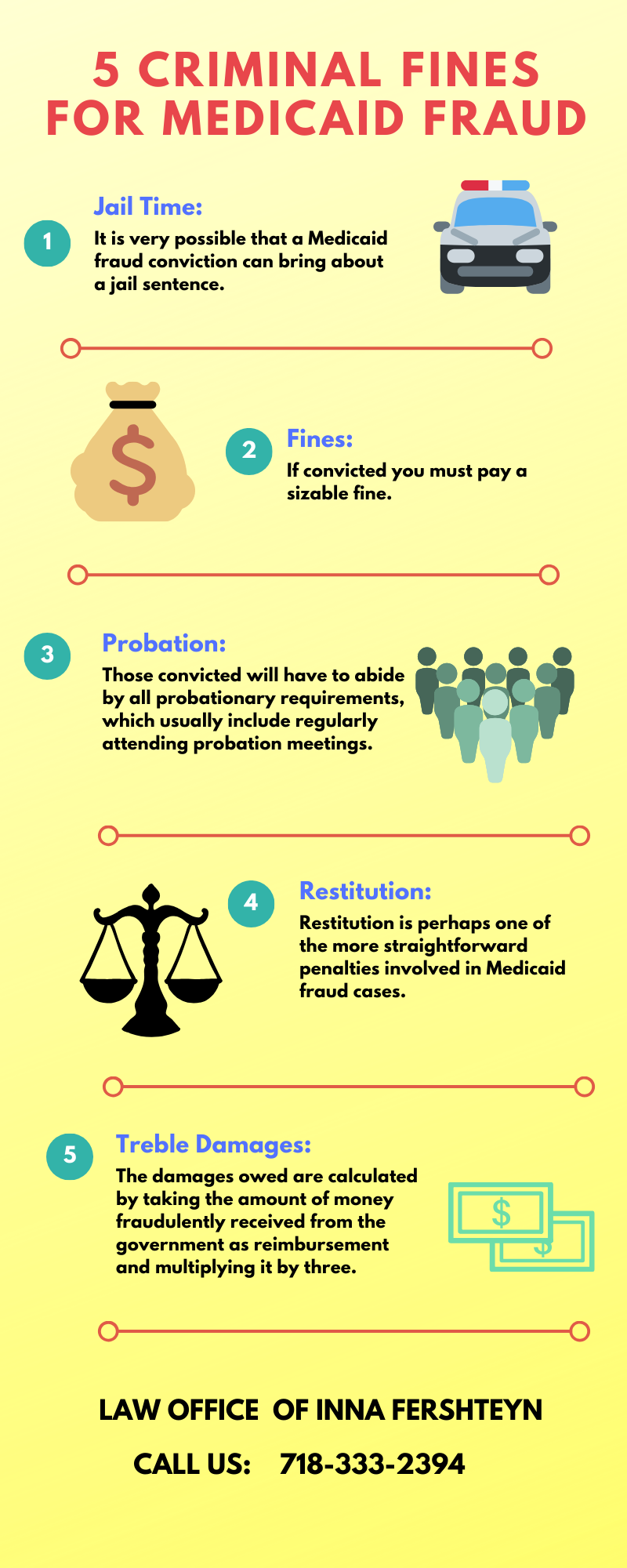 ---
Jail Time:
It is very possible that a Medicaid fraud conviction can bring about a jail sentence.
Fines:
If convicted you must pay a sizable fine.
Probation:
Those convicted will have to abide by all probationary requirements, which usually include regularly attending probation meetings.
Restitution:
Restitution is perhaps one of the more straightforward penalties involved in Medicaid fraud cases.
Treble Damages:
The damages owed are calculated by taking the amount of money fraudulently received from the government as reimbursement and multiplying it by three.
LAW OFFICE OF INNA FERSHTYEN
718-333-2394