In the midst of a medical crisis, the last thing you want to worry about is healthcare coverage. There are many myths surrounding Medicaid planning. Despite the recent changes in Medicaid laws, there are still many opportunities to do Medicaid planning and protect your assets. In fact, Medicaid-subsidized care at home can still often be put in place. Below, we explain the truths and guide you through the complexities of this healthcare program so you can keep yourself and your loved ones protected from burdensome healthcare costs.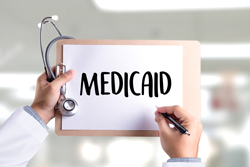 What is Medicaid Planning?
Medicaid planning is a set of complex techniques used to qualify a person for Medicaid. It can be used when the need for Medicaid is imminent, or it can be part of long term planning. Certainly, if planning is being done for other purposes, the simultaneous consideration of the Medicaid consequences is highly recommended. That is why consultation with an attorney who is well-versed in multiple aspects of elder law is advisable. Such planning can minimize the enormous financial and personal burden on families facing serious illness or long-term care.
Is Medicaid Planning legal?
Yes, the government allows individuals to do Medicaid planning so long as it complies with the rules governing Medicaid. Because these rules are complex and not always intuitive, such planning must only be done by, or with the close supervision of, a qualified Medicaid planning attorney knowledgeable in this field.
Common Myths about Medicaid Planning
Myth: I have Medicare and health insurance – I don't need Medicaid.
Truth: Although Medicare and health insurance cover hospital insurance, medical insurance, and nursing home costs, they DO NOT cover long-term care. Without Medicaid planning, you may have to pay for long term care yourself until you run out of assets.
Myth: Medicaid only covers Nursing Homes.
Truth: Medicaid can cover care at home and at assisted living facilities too. Medicaid-covered care at home can often be put in place within a month or two. In addition, Medicaid will pay for the full expenses of the approved nursing facility.
Myth: My parent needs care now – it's too late to do Medicaid Planning.
Truth: It is almost never too late – assets can often be protected and carefully put in place even when the need for care is urgent. If you enter a nursing home without Medicaid planning, you may end up paying for all of the services yourself, potentially leading to bankruptcy. By contrast, you can plan for Medicaid to cover the costs and retain assets to give to your loved ones.
Myth: I have to give away all of my assets in order to qualify for Medicaid.
Truth: Although states have different income and asset limit rules, most states have a monthly income limit of $2,205 and an asset limit of $2,000 if single and $3,000 if married. This does not mean that you have to sell or give away all of your assets in order to receive Medicaid. In many states, if you live with your spouse and children in your home, then you do not have to sell your house and you can keep certain assets including cash, life insurance, personal items, and your car. In order to know what property is exempt from Medicaid qualification, you should seek advice from a Medicaid planning or elder law attorney.
Myth: I'll just give all my assets to my children — I'll do it myself.
Truth: Make sure you are taken care of first. Remember, once you transfer an asset, it is no longer under your complete control. If your children have creditors or end up divorcing their spouse, then the transfers may have tax consequences. Furthermore, this is a complicated field where thousands — and often, hundreds of thousands — of dollars are at stake. It's unwise to not consult with professionals who regularly guide clients through the process.
Myth: Medicaid Planning is expensive – I can't afford it.
Truth: You can't afford NOT to engage in Medicaid planning. First, such planning may not cost as much as you think. More importantly, compared to what is at stake, the cost to protect your assets and put in place the ability to cover future long-term healthcare costs is definitely worth it.
Do you need help with Medicaid planning?
Attempting to do Medicaid planning alone is not ideal, because there are many Medicaid rules and misconceptions about Medicaid. With the assistance of a qualified Medicaid planning attorney, you can plan carefully to qualify for Medicaid and protect your assets. Contact the Law Office of Inna Fershteyn and Associates today by calling our office at (718) 333-2394 or visit our website to schedule a consultation.