An Advance Care Directive details an individual's wishes regarding their healthcare in the case that they become incapacitated and are unable to advocate for their wants and needs. Drafting this directive reduces stress and anxiety by ensuring that no matter what happens you are prepared for the future and you will receive the best care possible even if you are unable to make decisions for yourself at that designated point in time. A common misconception regarding Advance Care Directives is that they are only necessary for seniors. In reality, everyone of any age would benefit from this directive because anything could happen at any point in time and it is always important to be prepared. If Covid-19 has taught us anything of value, it's to expect the unexpected. There is no way to predict the future, no way to know if you will get into a car accident, suffer from a stroke, etc. All of these possibilities are horrible to consider, but it would be even worse if one of these experiences takes place and you are unable to make decisions regarding your own healthcare. Without this directive, family members cannot be certain of the type of treatment their loved ones would prefer. Without these documents executed, doctors are responsible for completing any procedures that would potentially preserve life, yet may not account for the aftermath regarding the quality of the individual's life. Many individuals prefer to opt out of these extreme measures and wish to not be resuscitated, which can only take place if the documents are present.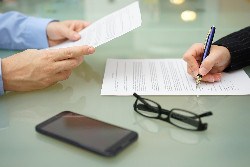 This document is a perfect preparation for the foreseeable future, as it serves a similar purpose to a will document. The individual, known as the principal, communicates their healthcare preferences in the case that they become incapacitated and cannot make decisions for themselves. This document dictates directions for the medical power of attorney, also known as an agent, to follow and ensure that the senior's best interest is prioritized. In the case that the patient is in need of resuscitation, this document should state whether resuscitation should occur or if the patient wishes not to be resuscitated. All of the serious medical decisions concerning life support and the decision to donate organs are stated within the document to guarantee that the patient is treated in the exact manner he would have preferred if he were able to make his own decisions in the moment. Be sure to discuss all of the potential medical necessities and healthcare issues with your loved one, so that you are fully aware of their wishes and best interests.  An attorney can assist you with drafting a valid Advance Healthcare Directive that will abide by your state's laws. Take the time now to best prepare for your loved one's future by planning for their healthcare in advance.
This directive commonly provides guidance in the following health care decisions:
1)The use of equipment such as ventilators and dialysis machines. 
2)The use of cardiopulmonary resuscitation (CPR).
3)The use of artificial nutrition via tube feeding and/or artificial hydration via IV.
4)Treatments for pain, even if a person is unable to make other decisions.
5)The decision to donate organs or other body tissues.
Components of an Advance Care Directives:
Power of Attorney:

A power of attorney gives an individual the right to act on your behalf. There are four types of power of attorney documents that are mostly commonly utilized. These include: 
General Power of Attorney:  A General Power of Attorney gives the designated agent to act on behalf of the principal on all matters, as allowed by the state. This type of POA comes to a close when the principal becomes incapacitated, revokes the agent for the power of attorney, or passes away. The power of attorney has the power to make medical decisions on behalf of the senior in need of care. 

A Durable Power of Attorney: A Durable Power of Attorney enables the agent to maintain power even once the person becomes incapacitated. This implies that they can make decisions for the senior even once the senior is not in a clear and present state of mind. 

A Special Power of Attorney gives the agent specific limited powers within a specific area. 

Springing Durable Power of Attorney comes into place when a specific event causes the principal to become incapacitated. This document must be prepared while the individual is still competent to ensure that the agent has the power to make all of these imperative decisions when the time comes. 
A Power of Attorney allows the principal to appoint a specific agent who will act on their behalf in the case that they become incapacitated. Therefore, this individual must prioritize the needs and preferences of the principal by making imperative decisions. These decisions pertain to finances, healthcare, recommending a guardian, etc. This ensures that your loved one's wishes are met through the guarantee of financial security and effective healthcare choices when the principal becomes unable to make the decisions on their own. 
Living Will-Durable Health Care  Power of Attorney:

Drafting a living will, also known as a health care proxy (HCP) is essential to the decisions taking place on your behalf concerning your health and well-being. The HCP discloses all of your wishes and best interests when it comes to your health care to ensure that you are cared for in the exact manner you prefer even when you are unable to voice your decision in the moment. This document guides all medical decisions and directs the doctor on the best course of action in terms of your personal preferences. The doctor will determine which life-prolonging measures to go forth with based on your plans stated in the living will. This is where the DNR (do not resuscitate) document comes to light, as the document in conjunction with the living will is responsible for the course of action your medical professional will adhere to. This document also relates to the paperwork for potential organ donation in the case that your wishes are to donate tissues and organs to those in need. 
Steps for Caregivers in Ensuring Advanced Care Directive is up to Date:
Make sure the documents have been signed in front of witnesses and/or a notary public.

Provide all doctors caring for the patient with a copy of the advance directive. Keep a copy available for yourself.

Make sure anyone named as an agent in a health care proxy has a copy of that document and knows the patient's wishes regarding medical care.

Explain the patient's health care wishes to other family members as needed.

Understand that more than one discussion with doctors and family might be required.Revisit the advance directive annually or whenever big changes occur in your loved one's health to be sure the document still accurately reflects their needs and wishes.

In the case that a person is admitted to a hospital or long-term care facility, request to review their advance directive with their physician and have a copy added to their medical chart.
An Estate Planning Attorney is the best resource for any potential inquiries concerning Advanced Care Directives. These attorneys have much experience in the field and are familiar with all of the documents necessary to ensure the best outcome possible for you and your loved ones. The attorney will assist you in creating an Advanced Care Directive that aligns with your loved one's interests. Take the first step in your Estate Planning Journey by contacting an attorney today. 
For further Estate Planning inquiries please contact the Law Office of Inna Fershteyn at 718-333-2394 to best prepare for your future through will drafting, power of attorney, health care proxy, and living will documentation.