The Medicaid program is made up of a network of health care providers, coordinators and services that help millions of New Yorkers every year. This includes direct care providers and managed care plans that coordinate services. The vast majority of healthcare professionals and organizations in the Medicaid program want to follow the rules. However, some  providers have engaged in unacceptable practices, known as Medicaid Fraud, which means that they have abused the program benefits and can no longer participate in the Medicaid program. As an aid to health care professionals and organizations, OMIG provides access to the list of these Medicaid Terminations and Exclusions.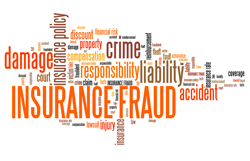 Common examples of fraudulent activity:
There are many types of frauds that involve patients and providers. Patients may falsify their information in order to be eligible for Medicaid by hiding important income information, writing fake records, not updating changes in their income or assets, or using another person's Medicaid card. Providers may see fraud in their day to day activities, but hospitals, providers, and insurers could also commit Medicaid fraud. Some examples of provider fraud may include:
Medical Billing Fraud or Billing for unnecessary services – Ordering and then subsequently charging the Medicaid program or the the patient for services the patient does not need, or calling a patient to come back for appointments that are not necessary;
Improper Upcoding – Intentionally billing Medicaid for a more expensive treatment or medication of brand-named drugs than the one the patient actually received;
"Phantom" billing – Billing Medicaid for services or for dispensing products that the patient never received, such as patient visits that never took place, dental fillings for teeth that had previously been extracted, medical equipment that was never delivered, or patient services that have ended already, and then backing it up with false or inexistent medical conditions;
Multiple billing – Intentionally sending more bills to Medicaid for the same procedure or office visit more than once;
Unbundling services — Intentionally billing separately for a bundle of services that should be been billed together, in order to receive more funding or payment;
Bribery or Kickbacks – When Medicaid providers such as physicians, hospitals, dentists, clinics, etc., give money, items of value, or other considerations to other healthcare providers in exchange for patient referrals or for business; and
Selling drugs/forging or altering prescriptions – When a Medicaid patient fills a legitimately authorized prescription, written by an authorized physician, and then sells the contents for profit, that is fraud. Altering the amount of the prescription, or stealing a prescription pad from a doctor and then using is also fraud.
Consequences of Medicaid fraud
Any form of Medicaid fraud will result in penalties, although the consequence will vary depending on the severity of the case. Penalties of Medicaid fraud may include disqualification from Medicaid services, fines, probation, restitution, imprisonment, deportation, and for specifically for providers – loss of professional licenses and ineligibility for Medicaid provider status.
Medicare Fraud Case – Phantom billing
Established in March 2007, the Medicare Fraud Strike Force had made efforts to investigate and prevent fraud. They have already charged over 3,500 defendants guilty for Medicare billing frauds of more than $12.5 billion. On February 7th, 2018, the Medicare Fraud Strike Force along with the FBI and HHS OIG investigate a case of phantom billing, to which medically licensed doctor Dr. Syed Imran Ahmed was charged for health care fraud, making false health care claims, and money laundering. Evidence proved that Dr. Ahmed who was a surgeon that practiced at "Kingsbrook Jewish Medical Center and Wyckoff Heights Medical Center in Brooklyn, Franklin Hospital in Valley Stream, and Mercy Medical Center in Rockville Centre, New York", had falsely billed Medicare for various surgical procedures such as incision-and-drainage and wound debridement, and stated that they were performed in an operating room in order to get a higher payment. Dr. Ahmed had stolen over $7.2 million for his fraudulent claims. He has been sentenced to 13 years in prison, charged $7,266,008.95 in restitution, another $7,266,008.95 in forfeiture, and a $20,000 fine. Dr. Ahmed's case shows that anyone is capable of committing health care fraud and will eventually be caught, and those who are caught in their crimes will pay the price for it.
Don't be a victim of Medicaid fraud
Protect yourself against Medicaid fraud by taking precautions: don't give out your Medicaid information to salesmen, marketers, friends, or anyone. The only people who you should give your Medicaid information to are doctors, hospitals, and clinics. If you become a suspect of Medicaid fraud, hire an experienced attorney who can settle the case, and help you understand your situation. If you are a patient or provider who is experiencing or have witnessed Medicaid fraud, you can contact(anonymously if you prefer) the Medicaid Fraud Hotline by calling 1-877-87 FRAUD (1-877-873-7283) to report Provider fraud.