After receiving a devastating diagnosis of dementia, you may be overwhelmed with confusion on what next steps to take. Many are quick to evaluate their medical options, but oftentimes the legal considerations are overlooked. Nevertheless, legal planning allows for stability in a time of uncertainty. To secure the future of you or your loved one, it is vital to plan ahead by reaching out to an estate lawyer.
Taking legal initiative as soon as possible is key to easing emotional recovery. Below is what should be taken into account immediately after diagnosis.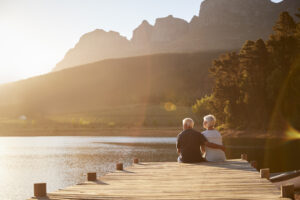 Make a Long-Term Care Plan
Long-term care planning involves a range of services to make sure your loved one is properly taken care of if they can no longer take care of themselves. While it may not appear necessary upon initial diagnosis, preparing early ensures your loved one gets to fully express their wishes and desires regarding their medical care. Also, long-term care planning is expensive, and if the proper documents are not executed, your assets won't be protected. As a result, your hard earned property (personal and real property) will be used to pay for long-term care. Taking precautions by preparing a long-term care plan prevents complications later on, and helps ensure that your assets will remain untouched by creditors.
Create Advance Directives
Advance directives communicate end-of-life treatment preferences and only apply if the patient is incapacitated or is unable to make decisions for themself.. The two main components are a living will and a durable power of attorney for health care. A living will informs doctors of how much medical intervention the patient wants. These specific medical boundaries allow for the individual themselves to express their requests rather than a family member. Similarly, a durable power of attorney for health care names someone as an agent to make medical decisions if the affected person cannot do so for themself. Medical providers follow these directives, which is especially important when treating a progressive disease like dementia. Without these documents, someone else will need to decide treatments on behalf of the patient.
Update or Draft Estate Plan
Solidifying the distribution of the affected individual's assets is crucial. A last will and testament outlines how the individual's estate will be divided, which assigns an executor and beneficiaries. An executor is the person who will hold the responsibility of managing the estate. The beneficiaries are the people who will receive what is left behind. While a last will and testament is one document that could be drafted to distribute your assets after your passing, all wills must go through a court proceeding known as probate. Probate is a proceeding where the Surrogate Court proves the validity of your will, which can be time consuming and expensive.
On the other hand, a trust can provide additional control over how your funds are handled and can protect your assets from creditors. Another great benefit to drafting a trust, is that a trust is known as a non probatable asset. This means that after your passing, all assets that have been transferred into your trust, will be distributed automatically after your passing without the need of your loved ones going through probate.
Role of Legal Capacity and Power of Attorney
Legal capacity is one's mental capability to understand the consequences of what they are doing. If it is deemed that an individual does not have legal capacity at the time of signing a contract, the agreement is voidable. Specifically, in the context of elder law documents, where the individual diagnosed with dementia must understand what they are signing, which isn't the case in most times once the dementia progresses. It is necessary to review legal capacity to ensure elder law documents are valid and can be executed.
If a person with dementia no longer has legal capacity, a power of attorney comes into effect. A power of attorney is a legal document that allows an individual to appoint a representative who can sign documents and make financial decisions on the person's behalf. This allows someone to make legal decisions and sign estate planning, such as a trust on the behalf of the incapacitated individual, who no longer has legal capacity.
In the case that an individual with dementia does not have a power of attorney in place, and no longer has the legal capacity to name an agent, a legal representative can be appointed through the courts. Appointing a guardian or conservator to make these life-changing decisions can cause extreme complications, be time consuming, and expensive. To avoid this unwanted hassle, begin estate planning upon diagnosis.
For more information on how to plan ahead effectively when diagnosed with dementia, please contact the Law Office of Inna Fershteyn at (718) 333-2394.