We know healthcare is a basic human right to which every individual should be entitled. It is also one of the most tedious categories to resolve when an issue such as Medicaid fraud occurs (read this Medicaid Fraud Investigation guide for more information about protecting yourself.). If you are in New York, when looking to apply for reimbursement in regards to Medicaid, it's important to be aware of the process ahead. When the stated term of exclusion expires, an excluded individual or group is not automatically reinstated. Once the period of exclusion has ended, the individual or entity must file for reinstatement and get written notice from the Office of the Inspector General that reinstatement has been approved.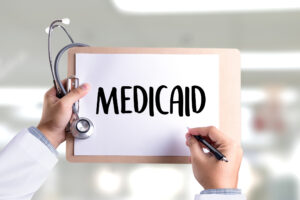 What does it mean to be excluded?
According to section 18 of NYCRR on 515.5(c), "A person who is excluded from the program cannot be involved in any activity relating to furnishing medical care, services, or supplies to recipients of medical assistance for which claims are submitted to the program, or relating to claiming or receiving payment for medical care, services or supplies during the period."
Reinstatement Process 
Individuals or entities having a stated term of exclusion (which may be 5-10 years) may begin the reinstatement procedure 90 days before the time mentioned in the exclusion notification letter expires. Requests received more than 90 days prior to the expiration of the exclusion period will be ignored. With this, it's important to consult with an experienced attorney to avoid filing too early or too late. 
Lawfully, when an individual's "period of exclusion" is undetermined, they may petition for reinstatement under section 1128(b)(4) of the Social Security Act. There are also instances where certain individuals or groups were excluded from under section 1128(b)(4). In this case, if they have earned (1) a separate health-care license in the same state, or (2) any health-care license in another state, they may apply for early reinstatement without recovering the license specified in the exclusion statement. Furthermore, reinstatement may be feasible if the individual excluded under section 1128(b)(4) does not have a valid health care license in any state and has been excluded for a minimum of three yearsーjust after OIG has considered all of the factors explained in the requirements. 
If an individual's license was revoked, suspended, or otherwise lost or relinquished for reasons related to patient abuse or neglect, this approach for early reinstatement is not possible for such an individual. 
Completing Application
On the application, answer the four "yes/no" questions

Complete the questionnaire

Include a cover letter explaining why you were rejected and provide reassurance
Reinstatement Assurances 
While reinstatement is different and is dependent on the individual, here are a few assurances one can provide when applying for medicaid reinstatement: 
Continuing education classes or courses at a academic institution or company 

Counseling

Restitution

Billing audited by a third party

Any other assurance an individual wishes to submit 
Reinstatement Review 
All reviews are done on a case-by-case basis; the decision to reinstate Medicaid is distinct from the decisions made by Medicare, the Office of Professional Discipline (OPD), or the Office of Professional Medical Conduct (OPMC); and the law permits a 90-day review period.
OMIG Considerations for Reinstatement  
As mentioned earlier, reinstatement applications are different from others considering they are their own individual cases. However here are a few categories (but not limited to) the OMIG will consider when reviewing your case: 
The nature of the violation (including if such violation was a human error or fraudulent) 

Error or a deliberate act

Time since the infraction occurred

Patterns/repeated violations

Voluntary remedial steps done

Acceptance of responsibility for actions for violation 

Monitoring or supervision on such individual 
Reinstatement Outcomes 
OMIG will notify the applicant of their acceptance or denial. 

If reinstatement is authorized, the individual or entity provider number will be reactivated.

Individuals or entities may also be restored, but only with certain restrictions.

Reinstated parties will also be removed from the exclusion list. 
Denial of Reinstatement of Removal 
If a refusal is based on previous behavior, the applicant is barred from reapplying for two years.

It is possible to appeal a denial

Denial letters include information on how to file an appeal
Appeals
Appeals must be filed within 45 days after the refusal

Within 60 days, the appeal will be examined by a committee of appeals

Medicaid's ultimate decision is made following an appeal
Removal from Excluded List
An individual can also request to be removed from the list and ultimately choose not to obtain Medicaid anymore. 
Excluded parties that do not wish to enroll in Medicaid can only ask to be removed from the list of exclusions.

If a party is removed from the Medicaid program without being reinstated, they are unable to charge the program directly.

Removal permits the applicant to offer Medicaid services to managed care patients and be compensated by their employer.
Removal Request 
A letter to OMIG can be used to make a request including the individuals name, address, license number, and contact information

The request for removal from the exclusion list must be stated explicitly in the letter.

The letter should explain why the individual was excluded and why they want to be removed.
The Law Office of Inna Fershteyn can assist you in completing a medicaid reinstatement application in New York City with ease and coherence. Please contact us at (718) 333-2394 for an experienced and diligent elder attorney who can guide you through this process.
Law Office of Inna Fershteyn and Associates, P.C.
Average rating:
0 reviews