The Effect of the US's Immigration Policy on Families in the US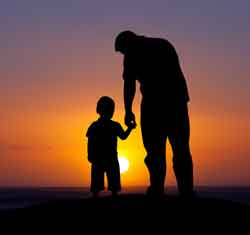 With the political sphere currently filled with alarmist rhetoric, it is important to maintain a clear perspective of what America's immigration policy is, and how it is affecting children with illegal immigrant parents.
The chances of ICE (Immigration and Customs Enforcement) and other law enforcement agencies pursuing children or primary caretakers who are in the United States illegally have historically been low due to limited resources and a shortage of personnel. Priority was instead placed on those in the US illegally with a criminal record, and the severity of the crime was usually taken into account. Deportations have however skyrocketed in several states since President Trump took office. The previous policy of prioritizing the deportation of criminal aliens is shifting in a different direction, influenced by the president's 2018 budget proposal to increase funding for immigration enforcement. Many families illegally in the United States are concerned with President Trump's immigration policies.
Are children of undocumented parents safe from deportation?
Children of undocumented immigrants who are lucky enough to have been born on American soil are granted "birthright citizenship", stemming from the 14th Amendment to the US Constitution. Being a fundamental element of US law, this is unlikely to change anytime soon.
Schooling is another area of American life where undocumented children can enjoy the full advantages of a public K-12 education just as US citizens would. Free lunch and breakfast programs are open to those same children in financial need. This right was secured by a 1982 Supreme Court ruling (Plyler vs. Doe), which goes as far as to make school attendance a requirement for undocumented children. Public schools make a point of not requesting a student's social security number or delving into the family's legal status, instead opting to assign different numbers to all attending students.
Deferred Action for Childhood Arrivals, or "DACA" for short, permits children not born on US soil, but brought over illegally, to apply for a work permit and two years' protection from deportation. Although DACA is not a road paved to permanent residency or citizenship for undocumented arrivals, it is an assurance that the authorities responsible for enforcing immigration law will exercise discretion when dealing with children who fall under the DACA requirements. It is important to note that the protective powers of this program only extend to family members who arrived on US soil prior to turning 16, and who were under 31 years of age as of June 15, 2012; these details are often lost on undocumented parents, and the resulting misconceptions could have drastic consequences. The program was initiated by former president Barack Obama in 2012 by way of executive order. As the program approaches its fifth anniversary, tensions are high, and the pressure is on President Donald Trump from all sides to either repeal or preserve. While DACA is still in effect, its future remains in the balance.
Is there a way to fight deportation to keep a family together?
Petitioning for parents is a ray of hope for thousands of families hoping to remain intact, but a difficult and demanding process nonetheless. Only children who are US citizens can petition and must be at least 21 years old to do so. Children must also demonstrate that they are capable of financially supporting the family members they are petitioning for. Parents who have exceeded a time frame of 20 years in the country illegally, waiting for their children to turn 21 or for other reasons, are classified as inadmissible and will be forced to remain outside of the US for ten years before having the opportunity to apply for a green card.
What happens to children whose undocumented parents are deported?
Even if their parents are deported, children with birthright citizenship can remain in the United States legally. In such cases, children are left with one of three options: to stay with a family member, to enter foster care, or to exit the country with their deported parents. Although the children's parents may wish to leave them with a friend or family member, there is no guarantee that a judge will follow their wishes, and the children may end up in foster care regardless.
After a child's parents are deported from the country, leaving the child with family or in foster care, it is nearly impossible to regain parental rights for that child. To avoid this disastrous scenario, parents should consider granting power of attorney to a trusted friend or family member. Such an action will not transfer custody of the child to the individual receiving the power of attorney. Custody can only be transferred to that individual through a court hearing. Having a plan will speed up court proceeding, preventing children from being torn away from trusted family and friends.
Most importantly, parents illegally in the country should consult an immigration lawyer and there are numerous organizations which will provide a bilingual attorney and pro bono help. Know your rights, have a precise plan, and with professional legal advice make existing laws work in your favor.
Sources: